At the Barrett Group we make it our business to help executives clarify their career objectives (with our Clarity Program©) and then market themselves effectively.  To do this as consistently as we do, we find it useful to take stock of the market situation every once in a while. Like a swimmer lifting his or her head up over the waves and verifying position and direction. By examining our own market observations.   So, let's compare Q1 and Q4 so far to understand what seems to be happening in the executive career change market.
Note, these remarks refer only to our own clients.
In the first part of the year, the income segments of $100,000-$200,000 (total annual compensation). And above $200,000 were equally balanced at about 49% each.  Some 39% of these clients state they were unemployed on average about 5.6 months before signing on.  These results were quite polarized at the top and bottom end. With 43% of unemployed clients having been unemployed for 3 months or less. And 54% of unemployed clients having been unemployed for 7 months or more.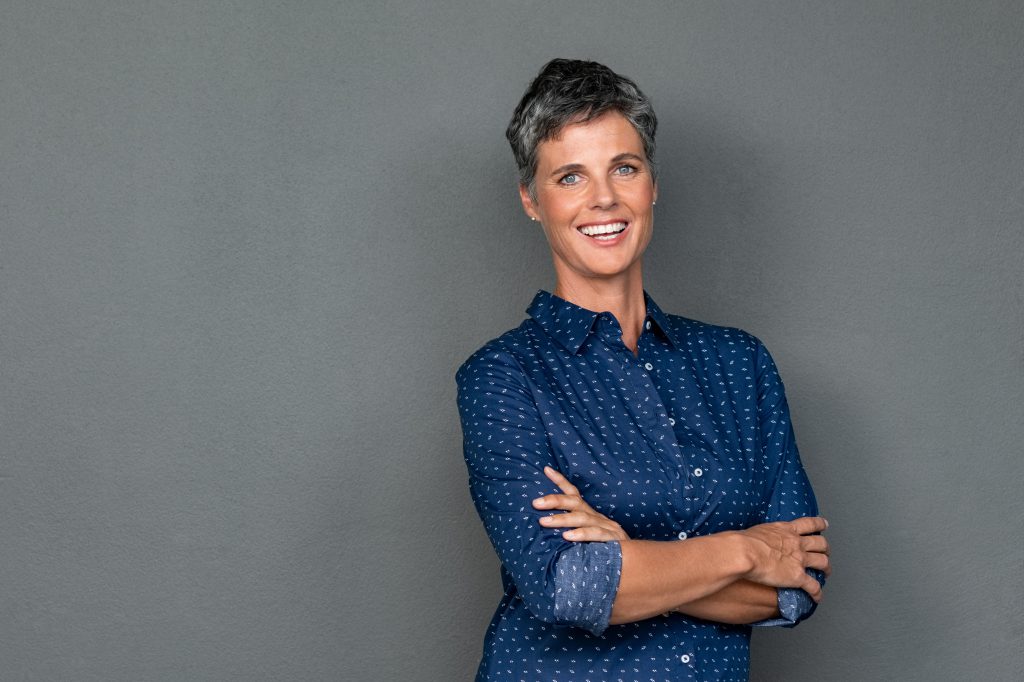 In Q4 now, these results show a budge in clients in the $100,000-$200,000 income category that has risen to almost 60% of clients vs. the first quarter's 49%. Now 51% of clients say they have been unemployed, and the average unemployment period has lengthened to almost 11 months. So, it would seem that the middle of the market has experienced more pressure during the last six months.
Another important aspect that we look at is our clients' motivations for seeking our services.
These vary over time, and it seems there is a coherent pattern here, too, if we compare the first quarter versus the fourth quarter so far.
Often clients reach out to us because they are reentering the job market after a pause.  The pause could be because they have been with the same employer for a long time. Or due to illness, unemployment, or even other reasons.  Recently we have repeatedly heard from the Bureau of Labor Statistics that people who were not actively seeking employment (and therefore not technically unemployed) have been reentering the market in the last year or two. So that not only is unemployment low but the number of employed can grow without unemployment sinking… if that makes sense.
Some 23% of our clients in Q1 cited this reentry as a factor in their need for support. This share sank in Q4 so far to about 19%. The threat of possible unemployment on the other hand rose in Q4 versus Q1 from 16% to 22%, a fairly sizable increase. Does that mean that as the expansion moves into record territory, companies are finding more and more ways to be efficient at the cost of mid-level and senior jobs?
Another classic motivation we hear a lot is "I must get into a new industry."  Now this can have various meanings. From an acknowledgement that the current industry is losing its luster to a sense of personal boredom. And the need for new adventure.  It can even mean that the client sees other industries as potentially more lucrative given his or her skill set.  All of these are valid perspectives on the market. 
Switching industries is a specialty at the Barrett Group because we help our clients to highlight the transferability of their skills and experience both during the Packaging (Resume Refresh and LinkedIn Reboot) and the Presentation (Interviewing) career change stages.
This need to change industries has waned some though when we compare Q1 and Q4 so far. Dropping more than 12% points to just 11.6%.  This may support the pressure we believe we see in the middle market. And therefore a shift in would-be career changer sentiment toward a search for security.
On the other hand, the other major motivation "My present income is too low" has risen sharply in the latest results, jumping more than 8% points to just under 20%. This certainly seems consistent with the bulge in mid-market job seeker population who have generally more upward income opportunity.
"No growth potential," though remains a very consistent and strong motivator for our clients in both quarters at about 28%. This indicates that dissatisfaction with growth opportunities continues to drive would-be career changers to a large extent regardless of the economic cycle.  With our active assistance, about 75% of Barrett Group clients find their next opportunity via the "unpublished market."  This has even greater relevance in today's market because the unpublished market offers opportunities with potentially less competition and therefore higher compensation.
Perhaps it is time that you, too, lifted your head up and took stock of your career situation. We help hundreds of people like you every year, so reach out and let's discuss your true potential.
Peter Irish
CEO
The Barrett Group
Not Ready For Take-Off
Do you have conflicts at work? It would be highly unusual if you did not. People involved in even the simplest tasks bring different experience, skills, and expectations so conflict in one form or another typically lurks just around the corner. Are you ready for take-off?
The questions are how you deal with those inevitable differences and what conclusions you draw. A little perspective can help. At the Barrett Group we use DISC as a behavioral diagnostic tool (as part of our Clarity Program©) that describes the four dimensions of Dominance, Influencing, Steadiness, and Compliance. Every DISC profile also includes a few tips on how to deal with people of one behavioral style or the other. The shorthand, for example, for dealing effectively with High D types (Dominance) is "Be Clear. Be Brief and be Gone."
I remember one time I had a conflict with my boss (a VP at a Fortune 100 company)—so much so that I was considering leaving. One day in his office he accused me of being arrogant. He was probably right, by the way, but I reflected for a moment and then told him with complete candor, "That's the pot calling the kettle black." He looked shocked for a moment. Then he started to laugh, and we became strong allies going forward because we had a basic understanding. Ultimately, he even named me as his successor. In retrospect, my response may have been a risky move, but it apparently was the right medicine at the right time.
In other words, sometimes when you want to leave your job because of conflicts and stress, you might be better off to reflect, or if that's not your strong suit, to get some coaching to help you reflect before you leap.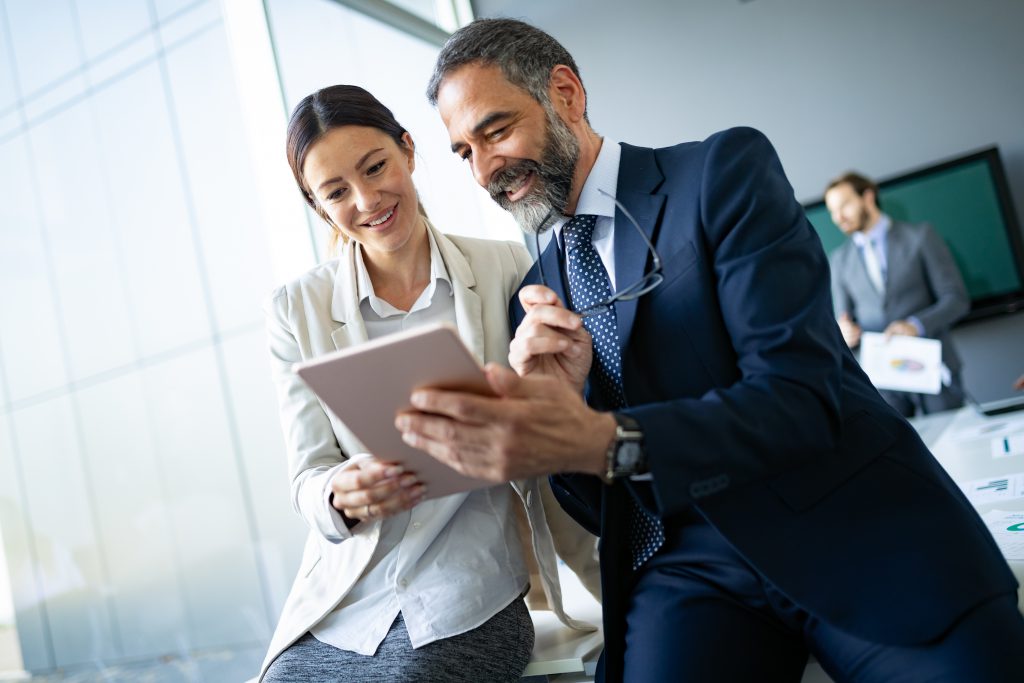 It does occasionally happen, in fact, that clients hire us to help them find a better job, however, during the career coaching process the client and coach may come to realize that by improving their reaction to the current workplace, or renegotiating certain aspects of the current job, the client can be happier, more satisfied, and in some cases better remunerated.
One specific example of this is an executive that I first met through a coaching assignment in San Jose. He was responsible for IT cybersecurity at a larger internet retailer. My coaching colleague and I met his entire team of 35 programmers—tattooed and pierced, ethnically diverse, but mostly under 30 years of age. Our client wanted to bring this motley crew together and create a shared vision of the mission for this recently inherited organizational unit.
We employed one of my favorite tools, a non-verbal trading exercise whereby the team members had to exchange tokens of different value, i.e. to "trade" without speaking or writing. Yes, it was chaos for a few minutes until they got the hang of it, and then it was hard to get them to stop. They drew excellent conclusions from the exercise and went on to craft a strong vision.
Six months later, though, the client was feeling constrained by a lack of a shared vision with his own boss, so, naturally, he turned to us and began to explore career options.
His career coach at the time observed that the client "…needs to let go of his security and take the leap if he truly wants to change jobs…"
But, in fact, what the client and the coach realized after a few months of work was that there probably was an opportunity to renegotiate the conditions at the client's then-current workplace. He wanted to be able to telecommute part time so he could be home with his young child a few days per week. He also wanted more recognition and more income.
We use a five-step career change program at the Barrett Group, so in this case, we simply pulled the Preparation stage forward and used it to sharpen the client's interpersonal skills and expand his compensation negotiation toolkit.
Voilà! With our support, the client managed to renegotiate his position, his title, and his compensation. So, he stayed put. But he still made a handsome return on his investment in us.
So even if you are not sure whether you want to stay or go, you might want to reach out to us and explore whether you are ready for take-off, or whether you just need a larger hangar.
Peter Irish
CEO
The Barrett Group
The Human Touch
These days, as I understand it, most stock brokerages and similar financial service firms primarily offer exchange traded funds that essentially track a specific market basket of stocks, often something as recognizable as the NYSE or its ilk. The reason is that machines do this better than humans. They recognize the patterns faster, make the adjustments faster, and ultimately deliver a more consistent result.
That is certainly also true in many other areas of human life. When was the last time you struggled with a map while you were driving? We don't have to anymore because the navigation has matters (generally) in hand.
In sports, I have heard that Stephen Curry improved his game using high tech lasers to track and suggest moves, but I can't verify that. In San Francisco, there was a robotic barista as a novelty (I hope) up on Market Street. And I cannot tell you how many robocalls I personally receive and hang up on every day.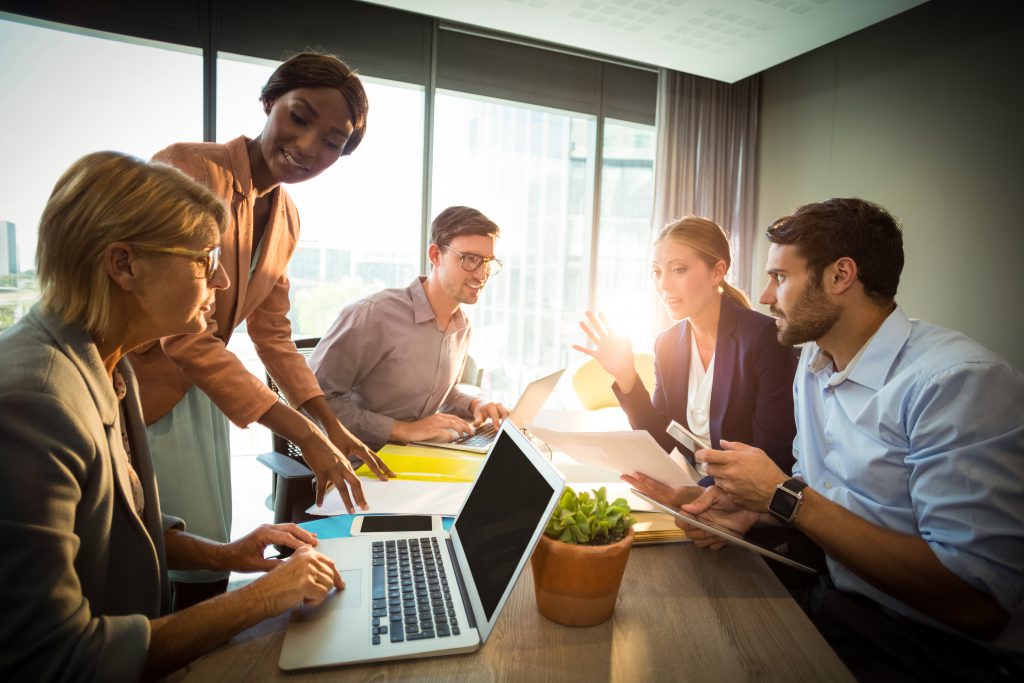 Closer to home in the job market, machines also hold sway, sorting millions of applicants for hundreds of thousands of jobs and proposing that some be invited for an interview and some receive a dear John letter (or just be quietly discarded).
Those who know me recognize that I am a fan of automation. If we can automate a process, I'm all for it… up to a point. And that point is when we actually want to listen to a prospect's or a client's story and help them address their issues.
It is at that point where we at the Barrett Group draw the line.
Our coaches and consultants work hard on improving their interpersonal skills, their understanding of different personality types, active listening, and simply extending courtesy and compassion to people who have reached out to us because they have one form of stress or another, be it boredom in a repetitive job, fear of being downsized, desperation after long term unemployment, or a need to finally give back and contribute to society.
Our coaches and consultants regularly go beyond the call of duty (something few algorithms would be caught dead doing) and that is why we garner great testimonials like this one from one of our clients who recently completed the Clarity Program©:
"I have no suggestions for improvement. Scott [his Clarity Coach] was excellent throughout our conversations. He helps guide you to find out what really makes you do what you do. His explanations as we jumped into the DISC profile were nothing short of awesome! If you are looking to learn about yourself, I would highly recommend using Scott and the Clarity Program. Thank you."
Or perhaps this one from Denis Sovik, who also just completed his Clarity Program©:
"The process was extremely detailed, and Hiyam [his Clarity Coach] was flexible to work around my schedule, even making some intra-day time changes. Superb experience."
The Clarity Program© is only the first step in a five-stage career change process that the Barrett Group has perfected over the past thirty years and with which we have helped thousands of executives clarify their career objectives and then find their targeted next step.
At least as long as I'm in charge, we will seek to balance the efficiency of automation with the caring and compassionate approach we have lived for thirty years and continue to deliver that human touch.
Peter Irish
CEO
The Barrett Group
The Great Market Mystery
Imagine the glorious future when all you have to do is go online and type in the sort of job you want, the location, and maybe the target compensation… and out pop two or three job offers.
Well, we're not quite there yet. In fact, we may be farther away from that job seeker's utopia than we've ever been because there has never been as much data available to job seekers as there is today, and oddly enough, that does not make the search any easier.
Let's take a simple example. Suppose you want to be a Vice President of Sales. Nationally this morning on a popular on-line job board I found 4,577 such jobs advertised nationally, 121 in Atlanta, 49 in Houston, 31 in St. Louis, (MO)…
Or what about CEO (376 nationally) or CFO (948 nationally—315 senior level vs. 131 entry level).
That's too general, you say… Well, OK. How about a full-time Operations Manager in the food industry earning at least $80,000 per year anywhere in the US? This morning the job board suggests there are 257 such jobs available, but only 3 in Houston and 1 in Buffalo.
Is that better?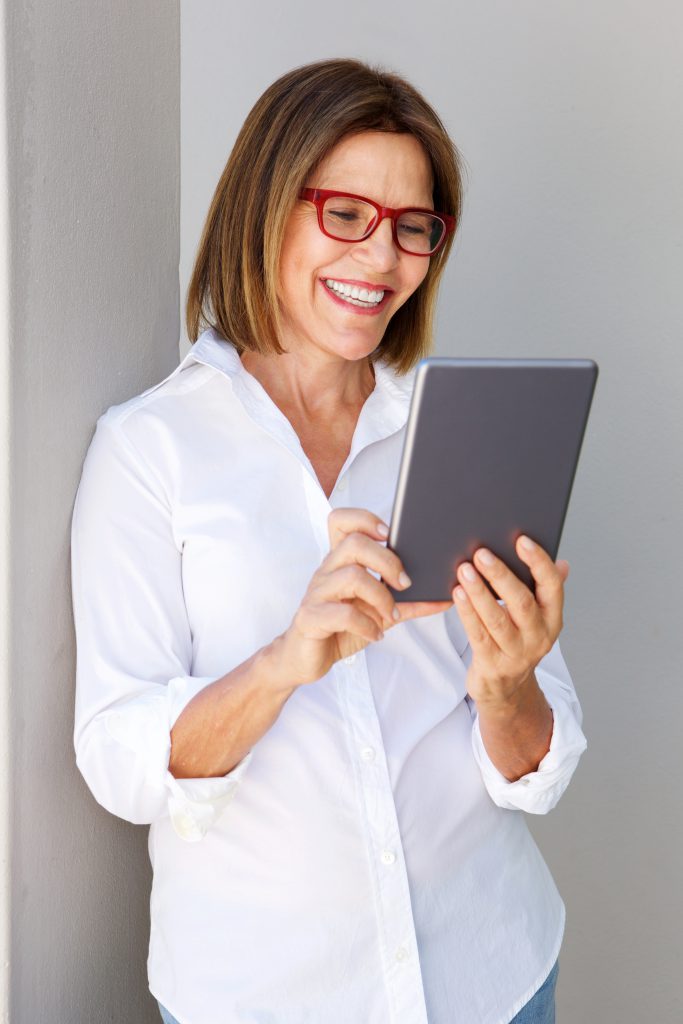 The fact of the matter is that there are lots of jobs advertised and, of course, hundreds of applicants for every job. The labor involved in applying for even several of these jobs is significant, and the competition is intense. The algorithms rule and the hiring managers have the upper hand in this "buyers' market."
So that is why many job seekers report frustration, anger, resentment, and even outright helplessness in the data desert that the on-line job boards have become.
Anecdotally, one person who recently contacted us claimed that he had applied for more than 100 jobs (at the Director level in "Chicagoland"), had 10 interviews, received 4 offers, and that none of those offers was attractive. That's why he came to us.
Another victim of too many interviews added this comment, "I really need to see someone who sees my experience and [doesn't] tell me that I am over-qualified, and they can't afford me."
Only about 15% of our clients at the Barrett Group land their dream jobs through the on-line markets. We help them to navigate the algorithms and come out on the narrow end of the lead funnel, perform well in interviews, and then negotiate a higher offer.
So, it can be done.
Another 10% of our clients land through the recruiter market, another perfectly legitimate way to find a job—but remember, a recruiter has a very specific job description and candidate profile against which he or she screens applicants. If you do not tick all of those boxes, you probably will not even hear back from the recruiter.
Fully 75% of our clients land their next career step through what we call the "unpublished market"—so what is this mysteriously hopeful place and how can you get there?
Call it the "back door," or serendipity, or simply good luck… but we believe you make your own luck by doing the right things in the right way.
Firstly, you need to be clear about your targets. That's what the targeting stage of our process assures (the Clarity Program©). Next you need to be packaged and branded appropriately for your target (the next stage in our process). Only then can we really help you go to market.
Generally we start with your own network. You know a lot of people, but you don't necessarily interact with them very often. So, get networking! Be prepared to give because "givers gain" as they say at BNI. On LinkedIn you probably know even more people (theoretically). And every one of them knows other people, who know other people…
At the end of the day, if you know how to network and use the available tools, with some support from the Barrett Group's sophisticated research capabilities, you can almost always find someone who can introduce you to your target decision makers who even now are thinking about organizational changes, unannounced vacancies, and creating new roles they have not even published. If you happen to cross that decision maker's desk or screen or meet him or her at some function at the right time—ta da! You are at the head of the queue with little competition and very well placed to use the excellent personal branding and interview preparation skills we have helped you hone to land that job of your dreams.
So that's the mysterious unpublished market. It is everywhere around you… if you know how to look.
At the Barrett Group, we've had this slippery, shifting market in focus for thirty years, so let us know if you need a little guidance. The job market does not have to be such a mystery if you have a good guide.
Peter Irish
CEO
The Barrett Group
Is The Grass Really Greener…
…on the other side of the fence? Greener.
Most of us at one point or another in our careers feel under-appreciated, like the boss does not really see all the wonderful things we do, like the team takes us for granted, unloved, under-paid, etc. Human beings have ups and downs, of course, and it's always hard to qualify these feelings. So, what can you do to be more confident when making such a key decision?
One simple way is to find someone you trust who as far as you can tell either has your best interests at heart or is a neutral third party who can listen to the evidence and give you an honest opinion. You remember the story of Diogenes walking through Athens with a lantern… looking for an honest man? Sometimes it can be hard to find someone you really trust.
Another approach is to actually do some research and see if your remuneration stacks up. Or if your performance on specific key performance indicators supports your self-appraisal. But truly comparable data can be hard to find, and do you have the spare time and will-power to perform such a self-appraisal rigorously?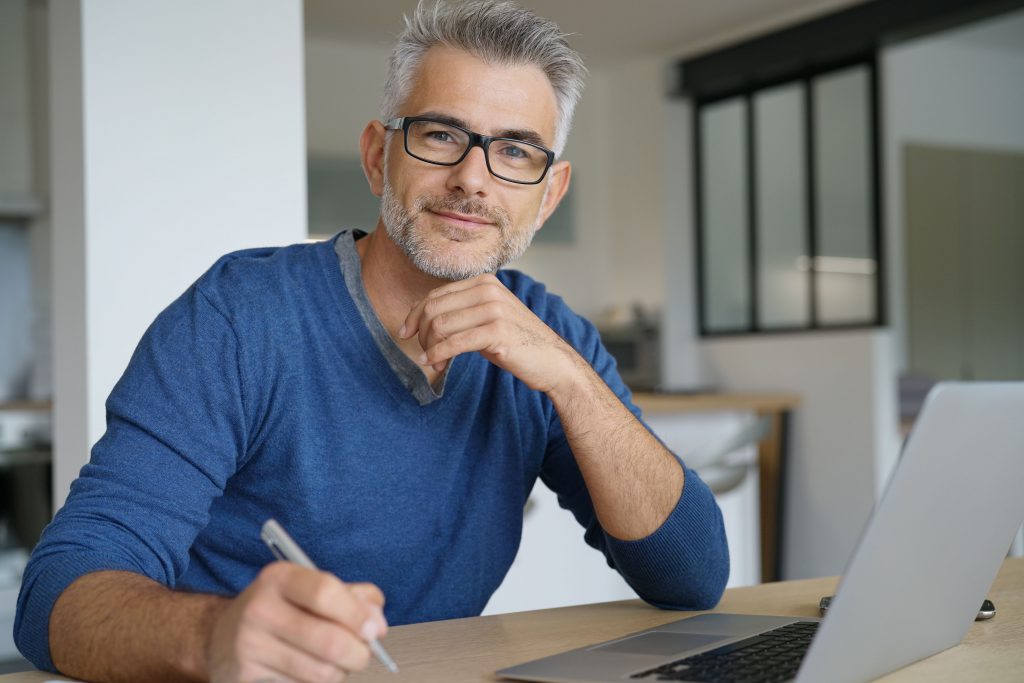 In general, though, most such decisions (to stay or go) are actually driven by the very fundamental balancing of the three drives allegedly underlying most human (and in fact, vertebrate) behavior. Daniel Goleman in his seminal work "Emotional Intelligence" paints a simplified picture of how the limbic system (our primordial emotional guidance system) grew out of our sense of smell and therefore addresses such decisions at a very basic level. Can I eat it, mate with it, or should I run away? In other words, gratification, dominance, or safety.
We all come to the world with a basic set of behavioral inclinations that are then affected by our experience.
At the Barrett Group we use DISC as a way to capture these behavioral tendencies. We help clients understand why they behave the way they do. How this affects their interactions with others. And what, if anything, they can do to improve their satisfaction and performance.
But your life circumstances are also key. We all go through stages. Sometimes gratification is key (new car, new love, gourmet meal, etc.). While at other times we realize that safety is key and begin to fund that nest egg. At other times we want to tell someone or the world in general to "go to hell," an expression of our need for dominance. Which impulse should you follow?
Where are you now and what are your medium terms goals? That is the key question you need to ask yourself when you feel that "Should I stay, or should I go?" question stirring in your bowels. Can I afford to drop everything and change horses? Will the pastures really be greener when I do?
Again, at the Barrett Group we use a simple Diamond Map instrument to help our clients during the Targeting stage (the Clarity Program©). Our five-stage career change process begins with clarifying where our clients are now and where they might like to be in 12 months. Our four fundamental questions relate to finances, career, health, and relationships. The result is not really scientific. But it incorporates the neutral third party aspect mentioned above, the quantitative sifting of the evidence, scope for gratification balanced by dominance balanced by safety… In other words, in an imperfect world, this instrument helps individuals under stress come to conclusions that are rational and feel right.
Here is what one recent client had to say about our whole program after signing his new employment contract:
I can honestly say that if it had not been for the life & career coaching by Greg & Julie, I would likely not been able to convert on this opportunity. Although the job opportunity did not come from the traditional networking activity that I was doing, the tools & procedures that I was coached on for the preparation of the resume & cover letter, the initial phone interview and the subsequent 8 face-to-face interviews, I can honestly say that I would not be in this position. I thoroughly enjoyed and will value for the rest of my career the work that I did with the Barrett folks. Thank you everyone!!

John Shaw, October 2019
So, when your leg starts to twitch and you feel it might be time to go, consider our Clarity Program© as a possible solution for making that key decision.
Peter Irish
CEO
The Barrett Group
Happy Landing (in less than 90 days)
In this Chairman's Blog we like to share both general information such as statistics to help career changers understand what they are facing but also anecdotal evidence of individual's challenges and successes. Happy Landing.
Today let's talk about Rossalyn—definitely one of the latter.
Rossalyn became our client in June 2019. Here's what her TBG Senior Career Consultant had to say about her at the time:
Rossalyn has been in the restaurant industry for over 20 years. She is currently the COO of a regional restaurant chain. Rossalyn has seen her responsibilities diminish over the last 2 years. At one point she had responsibilities across multiple functions reporting to the CEO. More recently others have been promoted to positions where she once had responsibility and they now report directly to the CEO, not to her as they previously had. Rossalyn would like to find a position in the industry similar to that she held 2 years ago. She is also open to other options probably in the industry. She is looking forward to the TBG Clarity Program© to help her understand how else her experience fits in.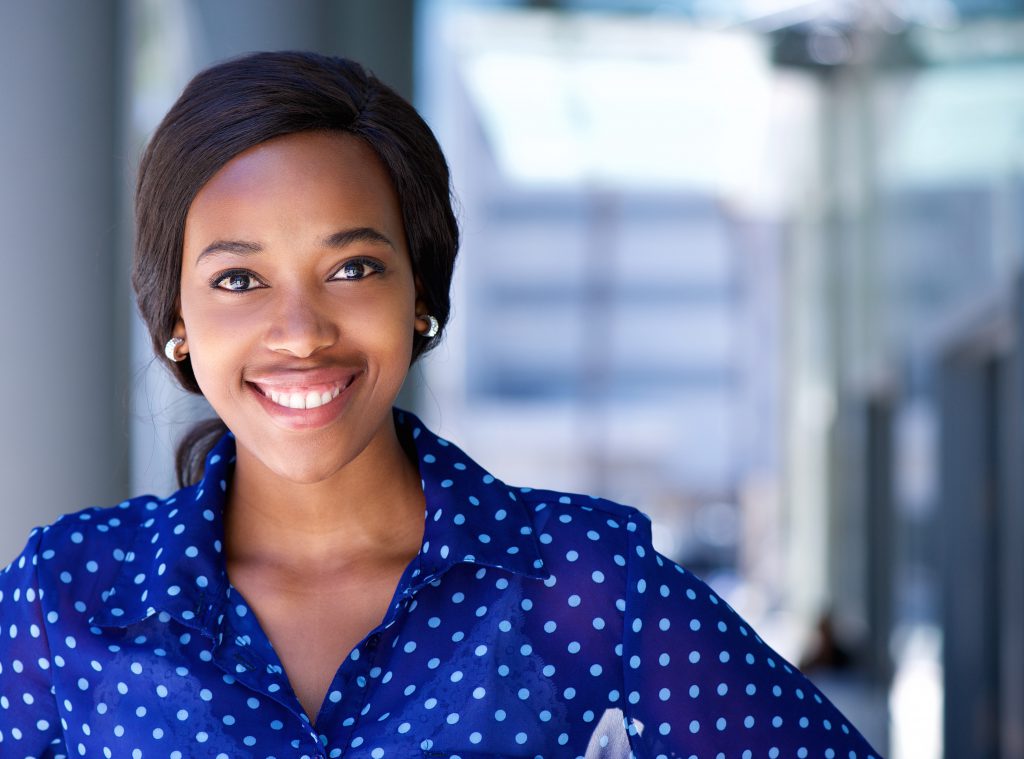 Rossalyn went through our Targeting stage (the Clarity Program©), rating the entire experience "Excellent" by the way, in one week (we let the clients drive the timeline)!
She has a predominantly "High D" (Dominance) behavioral tendency (as do many of our clients) from a DISC perspective, so she is driven and demands a lot of herself and of others.
Here is an excerpt from her Personal Strategic Plan (the last step in our Clarity Program©):
VISION:
Working in a growth and development environment with a link to giving back / social responsibility
MISSION:
Research on different concepts, overall concept strategy and then extensive work on connections and investigation regarding culture and values of the organization
PURPOSE:
To teach, inspire and elevate the people with whom I work
GOAL 1:
Make $250K Base Salary (Financial Stability)
GOAL 2:
Role where she can learn & develop (not worried that much about a title)
GOAL 3:
Being able to give back
Her Clarity Coach rated her as highly motivated and expected her to follow through on her assignments as she progressed through the following Career Change steps (Packaging, Market Access, Preparation, and On-boarding).
Her Career Consultant also obviously was no slacker either because in less than 90 days our Chief Consulting Officer proudly announced the results in his recent email:
Our client Rossalyn landed in less than 90 days… Paula [her Career Consultant] and Rossalyn did some amazing work to make this happen. She said that she would be willing to take an offer with a salary as low as $125,000 but she ended up with over $300K total comp with a $200K base.
Happy Landing, Rossalyn! Now this hardly happens every day, but it does illustrate the effectiveness of our Career Change process, particularly when the client follows the process and demonstrates real drive. In fact, clients who follow the process are currently landing in about six months on average. As our Chief Consulting Officer went on to say about the under 90 days…
Does not happen often, but it is sweet when it does.
Regardless of your state of play, if you feel you are not earning the satisfaction you deserve from your job you might want to give us a call. Without a doubt, we can help you step on the gas professionally.
Peter Irish
CEO
The Barrett Group
The Most Precious Aspect of Human Experience
In my time as a business coach, I often worked with teams. Beyond the non-verbal trading exercise that required executives to communicate without speaking, my second favorite activity was to ask the team "What is the most precious aspect of human experience?"
Inevitably there were a few blank stares and then someone would raise a hand and offer "Love?" "Health?" someone else would propose? "Friendship?" "Wealth?" The list would grow and I would dutifully write all of the proposals on the board until the flow stopped.
Then I would continue, "Now suppose you could have all the wealth in the world, but no time to enjoy it? Or all the love, or health, but again, no time to enjoy them…?"
Next came a collective groan from the team as they realized suddenly that, in fact, the most precious aspect of human experience is probably time. (One might argue that consciousness is even higher on the scale, since without that, one could not even experience time, however, let's leave that to the philosophers.)
From there I would usually go into a discussion of how the team used their time. Brian Tracy, a well known business coach and author, suggests the dichotomy "important and urgent" as being helpful in prioritizing. Any given subject or activity can be important and urgent, important and not urgent, not important and urgent, or not important or urgent…
If you were to apply this logic to your day to day activities, you would probably find yourself following very different priorities.
So how is this relevant to career change, the subject of this blog?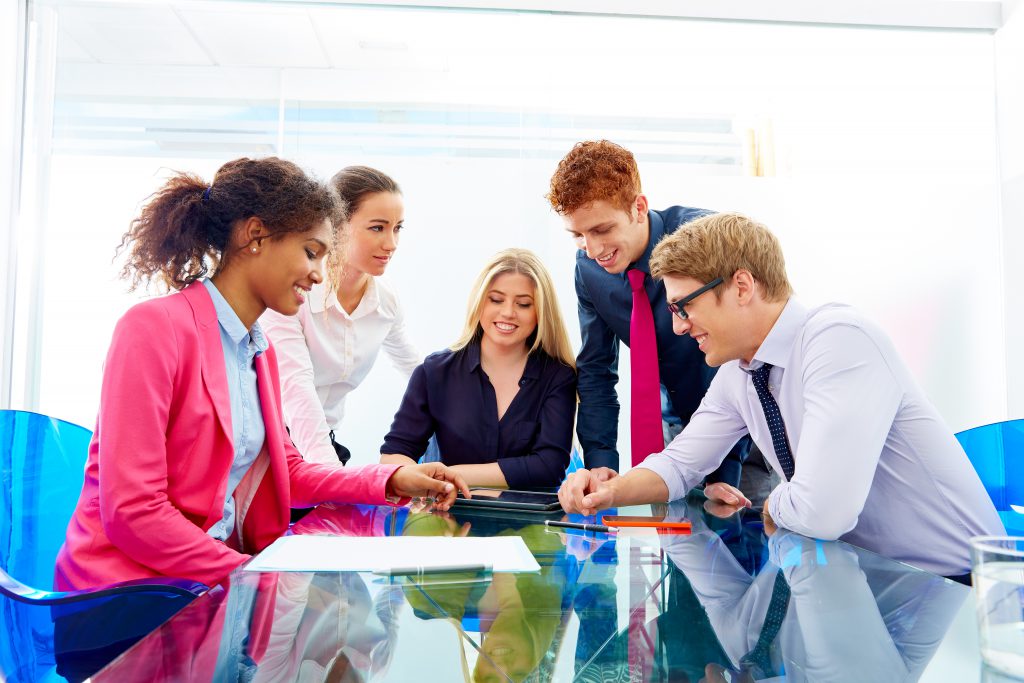 Well, the point is that your time is valuable. If you are in a job you love that pays you well, good on you and good luck! But most of the executives who approach the Barrett Group are not in this position. Something is not right about their working life. They are in pain emotionally, financially, psychologically… And our role is to act as a doctor, to diagnose the condition, to suggest a prescription or remedy, and then to help administer the cure through knowledge, support, and discipline.
Many executives, though, prefer to procrastinate and to put off the job search for another indeterminate time in the future when conditions will be "right."
To these executives, and there are very many in this category, I would suggest they reflect on the value of time. Unhappiness breeds ill health, so how much longer should you stick with a role, a company, or a set of duties that makes you unhappy or leaves you unfulfilled?
In fact, our Clarity Program© helps executives clarify their career objectives and develop a robust and wholistic target that takes personal fulfillment fully into account. It also garners a 90% "excellent" rating among our clients.
Tomasz, who heads up our operations in Europe, boils this down to an R.O.I. equation, calculating the return on investment that an executive receives when he or she signs on with the Barrett Group, and it is certainly true, that we accelerate our clients' job searches.
Think about it: the average executive looks for a new job perhaps 3 or maximum 4 times in his or her working life. We have helped literally thousands of executives over the last thirty years and amassed a tremendous store of knowledge, experience, and tactics that have worked for them. It would be odd if all of this experience did not yield a benefit in terms of time saved and successful job search acceleration. So we, too, make our subtle contribution to the most precious aspect of human experience by saving executives time in their search for professional fulfillment.
That's one of the reasons we receive so many testimonials and expressions of thanks from our clients, and that makes us feel that our time has been well spent.
Peter Irish
CEO
The Barrett Group
Any Road Will Take You There
… if you don't know where you are going!
Many years ago when I was in the amusement park industry, the then president of our association drawled this headline in his thick Georgia accent. And it has stayed with me because it is perfectly true.
Think about how you use navigation these days. You generally do not start with step 1, step 2, step 3… No, you start with your ultimate destination in mind and the navigation then helps you figure out how to get there depending on various parameters including traffic congestion, tolls, etc.
We use this exact principle in helping our clients to figure out where they are going professionally up front, so that the career change process is not simply a search for an isolated job. Instead, it lays out a road map for possibly more than one job—a career plan—that will take the client to the ultimate destination.
As part of our Clarity Program© (the "targeting" component of our five-step career change process), we ask the client to spend some time articulating his or her Vision of that ultimate goal. This process is extremely interesting for those who truly engage with it. Let me tell you about one such experience.
Let's call him Leroy. He is a co-owner of a small specialty construction company in a hot market. He and his partners have ambitious plans to grow this business, so I asked him to elaborate his Vision as part of his Personal Strategic Plan.
Leroy promptly sketched out a business about 25 times larger than the current business. He addressed the quality of his envisioned associates. He highlighted his personal health, his income, and his family and relationships. We ask people to do this in the first person, present tense… as if it has already happened so as to make it palpably real. Then we sat down to discuss his draft.
In this case, I approached it from the point of view of constraints. Why hasn't this Vision already happened? What is holding it back?
Leroy talked about how there is only so much room to grow in the niche he's in in his current market. He realized as we talked that he is thinking about expanding to perhaps ten major cities in the US and setting up a mini-organization in each of them. This opens questions about where to focus first, about the infrastructure and organizational form required to support such an expansion, and about the nature of his own role, too, since clearly he cannot both remain highly operational and drive such a roll-out. There is of course also the question of where to find the capital to finance this growth, but let's address that a little later in the process.
As long as we were probing his draft Vision, I asked Leroy to explore the role he is writing for himself from two other perspectives: a) is the skill set required from him in this Vision consistent with his skills, and b) will the day to day activities required of him per this Vision also bring him satisfaction? These are key questions, of course, since he could potentially write himself a role for which he is ill-suited and that will make him miserable. It's happened many times before.
Leroy is still working on his Vision as I write this, but we are also taking it now to the next level even as he perfects it. The next piece of the Personal Strategic Plan that is part of our Clarity Program© is the Mission. As we define it, the Mission addresses what needs to change in order for this Vision to become true. Often this is a review of the constraints and then itemizing how the client plans to address each of these constraints and in what sequence.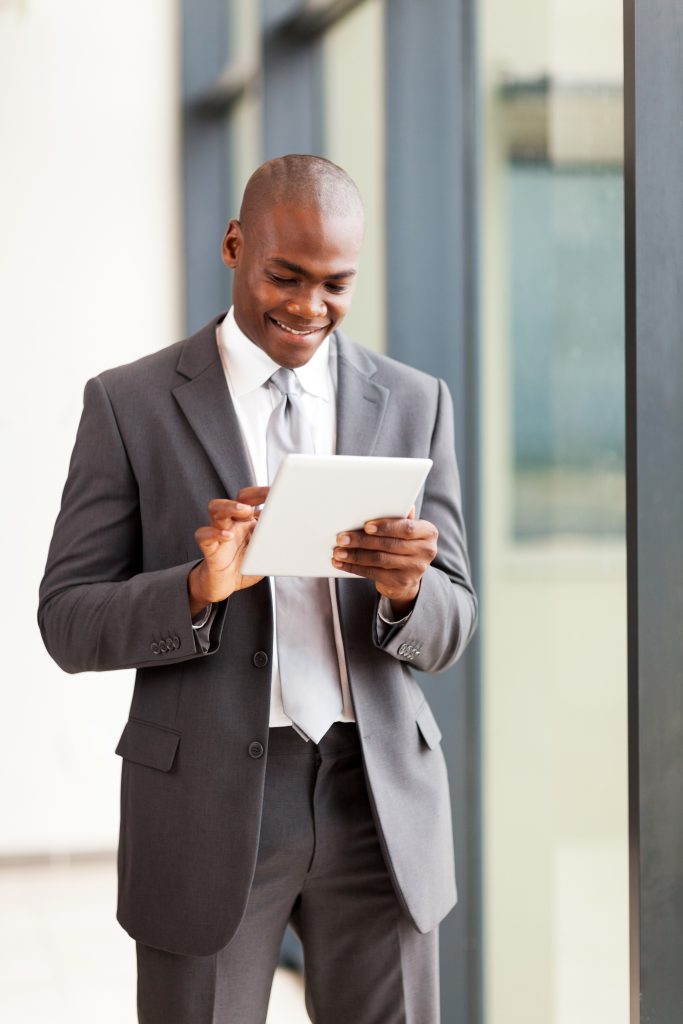 In this case, Leroy and I came up with a relatively short list of a) management capacity (both skills and working hours), b) management focus (doing versus leading), c) balancing the capital required vs. the return achievable, and d) access to adequate and qualified manpower. Leroy will need to develop a strategy for addressing each of these as he progresses his Personal Strategic Plan.
And so it goes. If you can envision your goal clearly enough, you can prepare yourself, step by step to achieve it. That is exactly how our career change program works and why clients provide testimonials like this one from Megan Lovell:
"Vivek was a great coach! This was my first experience with the Clarity Program© and all the components of it. I needed quite a bit of clarification and he was so patient and kind through it all. He also had great reading suggestions to deepen the knowledge I acquired from it. Although I have to take smaller steps to get to my ultimate goal, he worked extremely hard to help me understand why and formulate tangible goals to get there. I truly enjoyed every phone call I had with Vivek and feel more empowered to make the necessary changes. Thank you!"
Peter Irish
CEO
The Barrett Group
Open Minds Win Big
Closed Minds Lose Out / Open Minds Win Big. As I've mentioned before, at the Barrett Group (TBG) we speak to tens of thousands of executives and managers each year. Many of them also fill out a survey and share their thoughts on where they are in their careers, their frustrations with their current situation, where they would like to be professionally in the future, and the primary support they would like from us.
As in most businesses, there is also a sequence of steps that prospects go through to become more and more acquainted with our services. At the second step in the process, we speak in detail about the issues addressed in their surveys and how we can prospectively help them. Some 50-60% of prospects at this stage earn between $100,000 and $200,000 per annum. About 45% of them are currently unemployed when they approach us and of these about 60% have been unemployed for 1-3 months while another 25% have been unemployed for more than 12 months.
Some are, of course, desperate to get back in the saddle and others are not.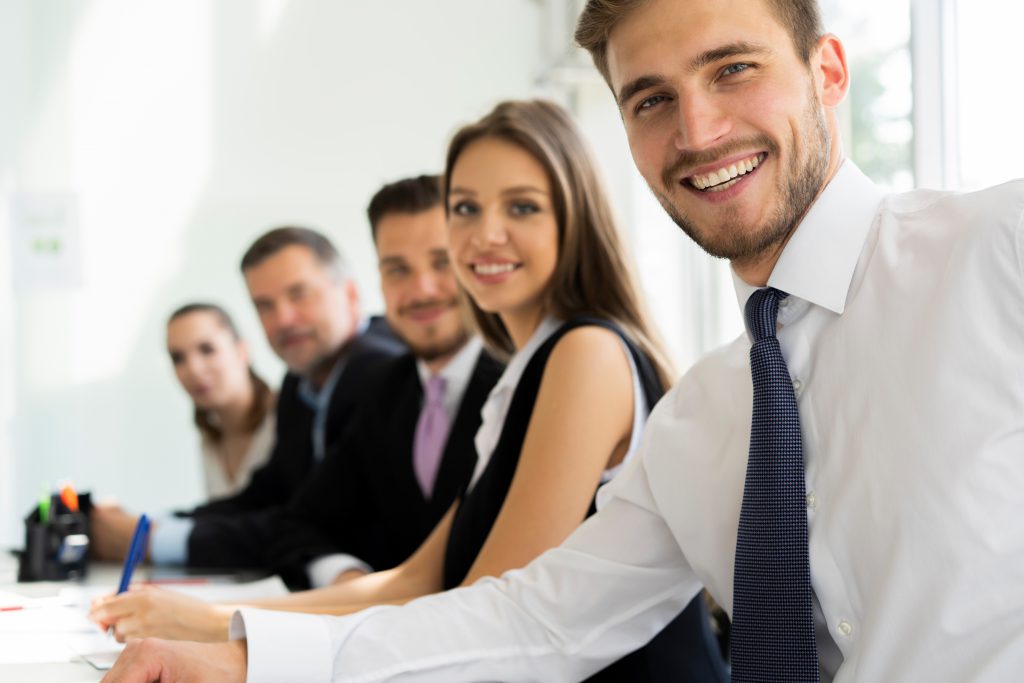 About 50% of these prospects feel they are or were fairly compensated and more than 70% say they have specific career plans. Not surprisingly, the lower income group (<$100,000 per annum) feel worse about their current or former compensation (by about 15% points) than the better compensated group.
The emotional needs of the prospects are also quite clear in our client base that features a much higher share of dominant and extroverted individuals (High D and High I in DISC language) than the general population. Correspondingly, the prospects highlighted above fall into two groups that one might generally characterize as "victims" and "victors," at least that seems to be the case based on the attitudes they project.
On the one hand, the victims cite statements highlighting their frustrations such as "my future earnings are limited," "at my age a career change is necessary," "I must get into a new industry," and "I want a faster career track."
The victors on the other hand are proactive and confident about managing their careers, citing statements such as "decreasing probability of promotions," "employer management is changing," "possible unemployment," "job lacks challenge," and "want independence."
Naturally, the victims also stress the support they want from the Barrett Group very clearly, focusing in particular on "establishing a realistic career plan," "showing how my expertise can be transferred," and engendering "successful interviews and negotiations." The victors generally project more confidence about their own abilities and are more focused on access to "decision makers" and ascertaining an "effective job search campaign."
Whether you come from a place of frustration or a place of confidence, our Clarity Program© (the first step in our career change process) offers an ideal solution for clarifying your career objectives before you begin the career change process.  In any case, it is critical that you approach your career change with an open mind.  We have thirty years of experience in this industry.  No single executive one could ever have that much experience in changing jobs. 
So, simply put, the more open you are to the support we have to offer, the more you will benefit from it.
But don't take our word for it. Here's what one recent client had to say about our service:
The resources provided by TBG are invaluable – from resume drafting to business contacts/research, the tools cannot be underestimated. But, most importantly, the genuine service and support from my career coach, George Schulz, helped me land my new position. George's unrelenting pushes and prods, coupled with motivational and encouraging words, were the biggest asset of the TBG program for me. Many thanks!

Kristina Brown, Senior Counsel at Brown, Moskowitz & Kallen
Peter Irish
CEO
The Barrett Group
When Hiring Managers Go Silent… Getting Ghosted!
by Julie Norwell
You wrap up an engaging interview at a company and come away feeling that this position would be a great fit for you. You have the impression that the hiring manager feels the same way about you. He walks you to the door, you shake hands, say goodbye…and you never hear from him again. Ever. Not only does he not call, he doesn't respond to your follow-up calls or emails. You've been ghosted!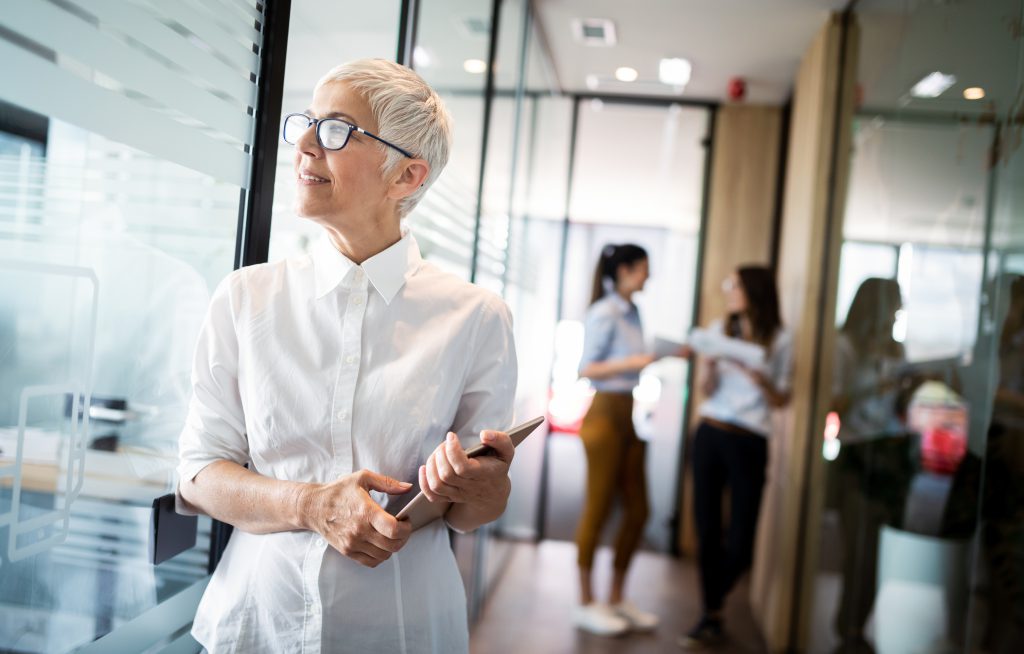 If this has happened to you, you're not alone.
Companies have been ghosting applicants for years, and it happens across many different industries. A recent survey by Recruiting Daily Advisor found that among applicants that have gotten ghosted, 23% were seeking jobs at business, finance and legal companies, and 22% were job seeking at advertising, marketing, PR and media companies. Many other industries also make the list, including healthcare, retail & hospitality, and tech.
Ghosting is a term that got its start in the world of dating when one person suddenly quits returning the phone calls, emails or texts of the other with no explanation because, you know, it's too awkward to tell someone that you're just not that into them anymore. Instead you just pretend that they don't exist until they quit trying to contact you.
In the business world, the reasons behind getting ghosted are usually not so petty, but it's equally painful – perhaps more so because, your ego notwithstanding, there are mouths to feed and bills to pay. How long should you hang in there waiting for signs of life?
Job Application Black Hole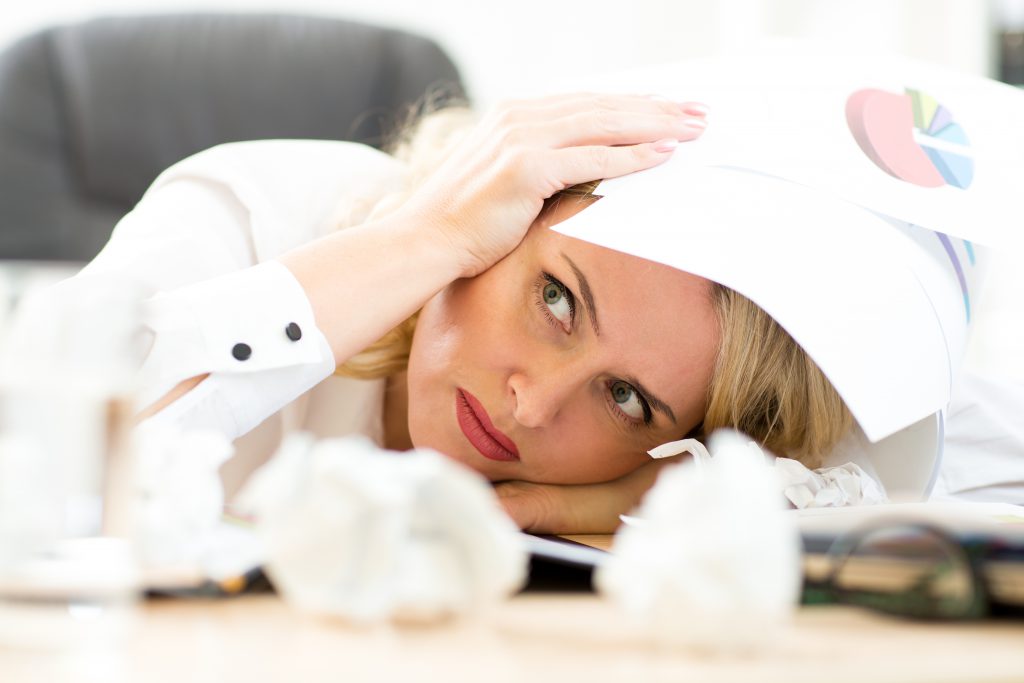 Some people experience ghosting at the application stage. They send a resume to company after company with no response. There are several reasons for this:
First, maybe you're not qualified for the job. According to Dan Resendes, Chief Consulting Officer at The Barrett Group, the biggest mistake job candidates make is submitting an application that doesn't have 100% of the "must have" job qualifications. It demonstrates two strikes against you: 1) You aren't qualified, and 2) you didn't follow instructions. In this case, applying is a waste of time.
If you are 100% qualified and your application still gets no traction, your resume might be to blame. Your resume should reflect ALL the job qualifications, and not just in the body of the resume, but also in the headline.
Most hiring managers handle huge numbers of resumes and only read the top few lines of each one.
If you're applying to a position requiring "international sales experience" and your resume headline reads "sales experience," you won't get a response – even if your international experience is highlighted later.
At the same time, you should omit all skills outside the scope of the job requirements. Many people include a laundry list of common core competencies in their resumes, but this sometimes works against you. Hiring managers might think you're over-qualified, would become bored, or might ask for too much money. It's counter-intuitive, but if the requirement is for 20 years of managerial experience and you have 25 years of experience, write only that you have 20 years of experience.
Lastly, if you're applying as a stranger to a job posting, keep in mind that sometimes the job opportunities don't actually exist. Companies often already have a #1 candidate in mind, perhaps through a referral or an internal promotion, but company policy requires that the job be posted publicly. If this seems unfair, don't get mad; get a friend on the inside who can propel your candidacy.
How NOT to Get Ghosted
First and foremost is to avoid getting ghosted in the first place. How? By developing social ties and good communication.
Get on the Inside Track.
You should never apply as a total stranger to a company before exhausting all avenues to find a social connection. If you're looking at $80K+ positions, you can be sure that the people who land these positions are not strangers to the company – they will have been recommended for the role. Find a friend to recommend you and you will have personal reputations and political clout to support you.
If that is easier said than done, don't fret. Many successful professionals don't know how to leverage networking to their advantage when they're new to the job market. They've been on the giving, not the receiving, side of networking and may be out of practice with the slow, inconsistent process of building and expending social capital. But no one with 10-20 years of work experience, who has impacted people's lives through hirings, promotions, and business deals, should have go into a job market cold. Always leverage your social capital first by asking your contacts how you might best proceed for a job.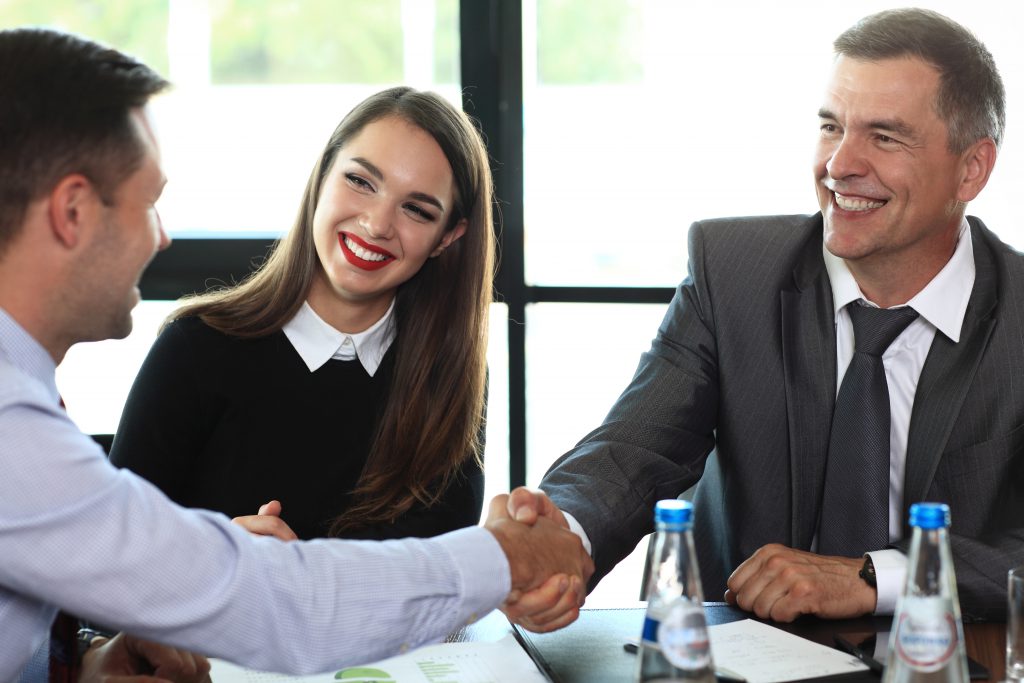 Know Where You Stand.
When you're in the screening process ask your counterpart (with a twinkle in your eye): "Do you think I'm a good fit for this opportunity?" Often, she will be honest and say, "Yes," and tell you next steps. If the answer is "No," it gives you the opportunity to offer more information about whatever reservations she might have.
As a general rule, the last item of discussion should always be a mutual agreement on next steps so you know the timeline for follow up communication. If they say, "We'll get back to you by Monday," and you don't hear from them, wait one day and check in on Wednesday. If you haven't nailed down a timeline, wait one week before reaching out to check in.
How to Handle Getting Ghosted at the Interview Stage
If you do get ghosted, there are several things you should keep in mind:
Be Patient and Courteous.
If you get no response to your check-in email, wait one week and call. If you get voice mail, leave your name, phone number and a short message saying, simply, that you're checking in. Nothing more. DO NOT reference any other attempts to check in or offer reprobation about the lack of communication, lest it sound critical. Remember, this is the ONE person who can open a door for you. When all else fails, try to reach out to someone else at the company, preferably one with a social connection to you, who can advise you on how to proceed.
It's (Usually) Not Personal.
Don't take it personally. The most common reasons applicants are ghosted by companies is simply bureaucracy or inefficiencies in the hiring process. Candidate selection processes are often handled by lower-tiered people who are overwhelmed or inexperienced. Sometimes decision-makers aren't available for interviews during the given timeline. Confidential corporate changes might be underway that hiring managers are prohibited from communicating to applicants. Or maybe the hiring manager just got hit by a bus. In other words, it's them, not you.
Don't Give Up.
Resendes tells a story of a client who came to The Barrett Group for career coaching six months after being ghosted by a company. Although he felt like he was a perfect fit during the interviews, he got no response to inquiries about his applicant status. He grew discouraged and gave up. His career coach convinced him he had little to lose in following up again, so he called the company and was greeted with a surprising exclamation: "Thank God you've called! We wanted to hire you but misplaced our hiring files and didn't know how to reach you!" The client swore that the coaching fee was the best money he'd ever spent because he would not have called the company again on his own. The takeaway: If you are running short of options, you have no reason to stop following up.
Reverse Ghosting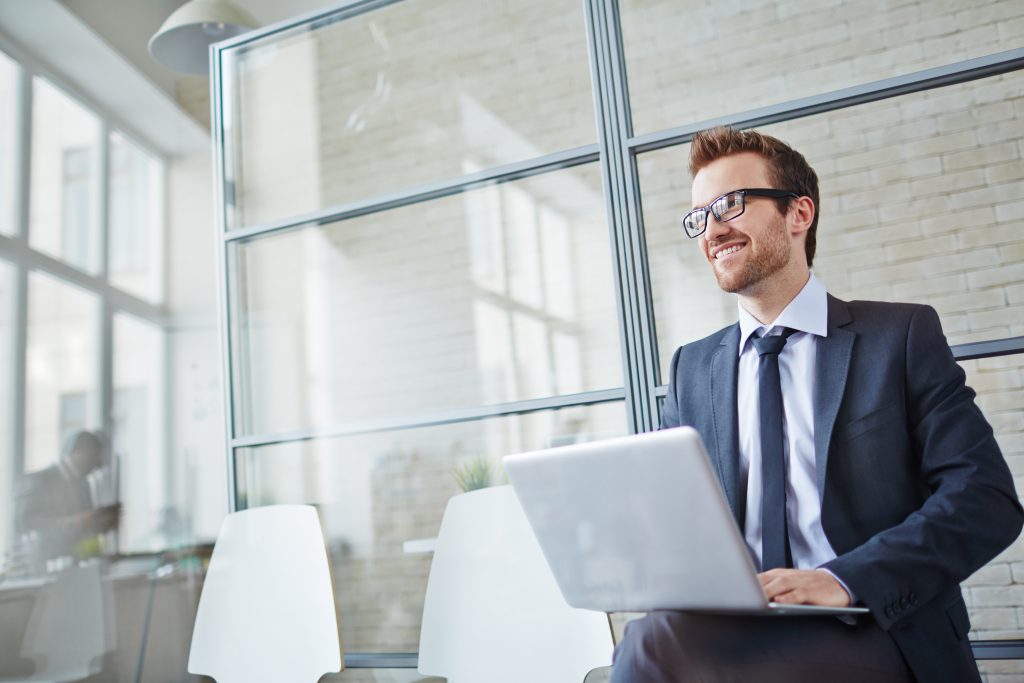 If schadenfreude is your thing, you'll be interested to learn that ghosting now cuts both ways. The incidence of job applicants blowing off scheduled interviews or even accepting jobs only to fail to show up for work without notice or further contact is on the rise. The trend has been reported not only by professional social network, LinkedIn and many news organizations, but also by the Fed.
Undoubtedly, the tight labor market makes it easier for job applicants to give companies a taste of their own medicine, but resist the temptation to do so.
Even if a better opportunity surfaces, it never pays to burn bridges. Keep to the moral high ground and hope that companies will learn their lesson about ghosting!
More articles by The Barrett Group: