What to Know About Hiring Cycles to Ensure a Successful Job Search
by Julie Norwell
Many factors affect hiring cycles and recruitment. Some are internal to an organization, such as organizational culture, or company product releases. Some are external to an organization, like economic trends. Seasonality is definitely important. Naturally, industry fluctuations play a big role, too.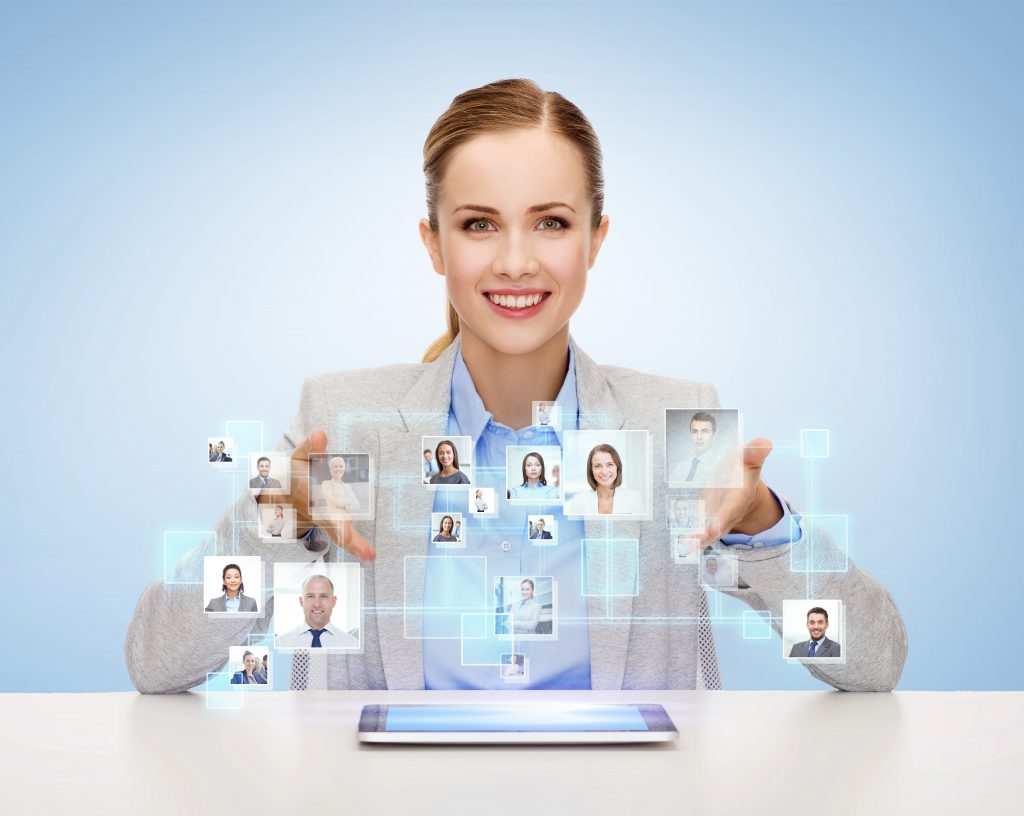 It's the Economy, Stupid!
Obviously, the economy is the paramount influence when it comes to hiring cycles. A strong economy means a good job market. With the unemployment rate currently at 3.6%, a 50-year low, we are seeing a uniquely advantageous time to be job hunting. However, the situation is even more interesting.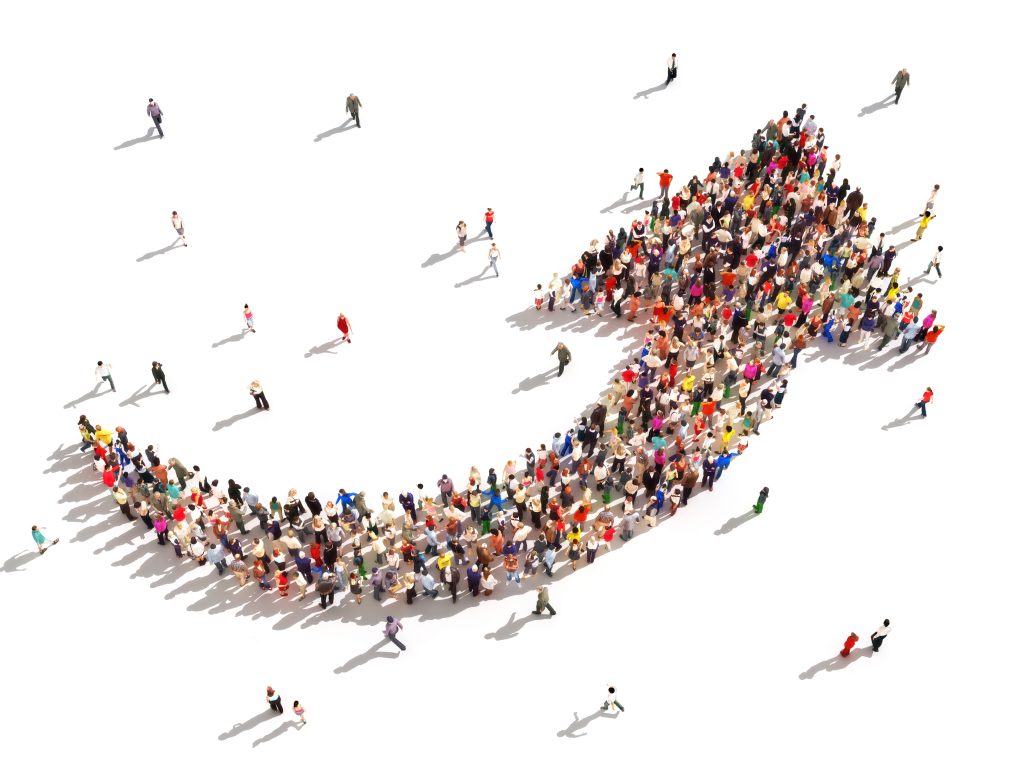 It's clear from the most recent data released by the Bureau of Labor Statistics that many aspects of the job market are in ground-breaking territory – much of it good news to job seekers.
According to the Job Openings and Labor Turnover Survey (JOLTS), job openings have surged over the past decade.
Since hitting a low in July 2009, job openings have rocketed past the pre-recession peak of 5 million in 2014 to 7.4 million at the end of April 2019. Hiring increases have been even more impressive, surpassing pre-recession levels and peaking at 5.9 million hires, a series high.
What's particularly notable about these figures is this: For most of the JOLTS history the number of hires (measured throughout the month) has exceeded the number of job openings (measured only on the last business day of the month). Since January 2015, however, this relationship has reversed, with job openings consistently outnumbering hires.
In other words, there are a LOT of open jobs. This April, there were 1.5 million more job openings than there were newly hired people. In fact, there are now more jobs available than there are unemployed people! The ratio of unemployed persons per job opening was 0.8 in April according to JOLTS.
Clearly, in this market, the onus is on companies to act quickly lest they lose out on hiring the best talent.
What Industry is Hot and What's Not?
There is an unsettling truth to keep in perspective if you're looking to change careers: One reason why there are so many more open jobs than there are unemployed people is because there is a skills gap. Many open jobs are in technical fields requiring skills that too few job seekers have. If you are in a position to do so, you can't go wrong by improving your technical skills. Technical fields and technical industries are perennially hot when it comes to hiring.
But other industries are growing, too. According to a monthly analysis by LinkedIn, the industries with the most notable hiring shifts in May were Corporate Services (7.6%), Wellness & Fitness (7.4% higher), and Software & IT Services (6.7% higher).
Year to year, employment in professional and business services, and health care continue to trend up. The chart shows the yearly change in the hiring rate in several industries according to the Bureau of Labor Statistics.
Wondering which industries to shy away from? Answer: Mining and Logging, and export-producing goods industries, like Agriculture and Manufacturing – all of which are facing significant downturns in hiring.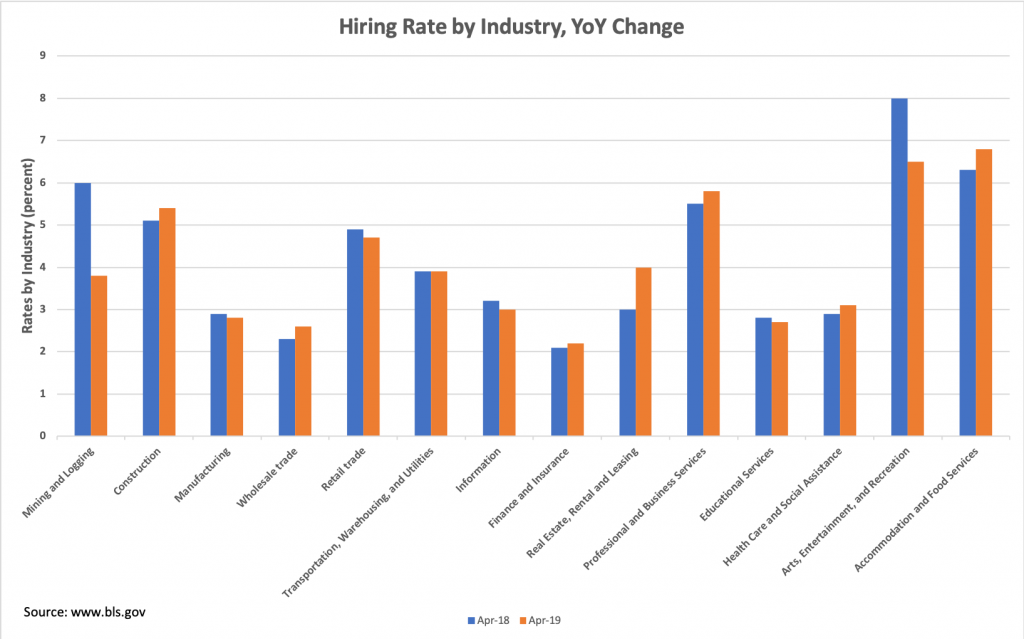 A Season for Change
The granddaddy of all hiring cycles is the calendar. While some industries buck the historical trends, there are definitive hiring seasons during the year. Understanding the trends will help you choose the optimal times of the year to pursue a career change.
1st Quarter
For several reasons, a New Year means new jobs. Companies have new hiring budgets and sales forecasts to act on at this time. Recruitment managers are refreshed after a holiday vacation and eager to start filling newly created positions. Moreover, many workers resolve at this time of year to make a career change, which creates opportunities in newly vacated positions. For all these reasons, the January-February time-frame is the springboard of a hiring season that continues throughout the spring.
2nd Quarter
The 2nd Quarter is also a good time to job search, although the later you wait, the fewer job options you might have. The ranks of new hires towards the end of this quarter tend to be filled out by newly minted college graduates. But hiring for many industries peaks in the spring, especially Construction, Tourism and Hospitality. It's also common to find, at this time, many hiring managers scrambling to fill open spots before the office empties for the summer months.
3rd Quarter
Not surprisingly, hiring surges for seasonal industries like Tourism, and Outdoor & Leisure are typical during the summer months. Education also sees a big boost, as school districts seek to replace non-returning teachers. Professional industries, however, tend to experience a hiring lull. To the extent that companies are hiring, the available jobs are more likely to be seasonal or lower-level positions. After all, it's hard to set up interviews and streamline the hiring process when people are on vacation.
4th Quarter
Back-to-school season is also a "back-to-work" season, with hiring bumping up again. Rejuvenated once again from their summer vacations, hiring managers are keen to fill available spots in their departments during September and October. They are often motivated by a "use it, or lose it" mentality because whatever funds might remain in their hiring budget at the end of the year will disappear. In November and December, however, hiring falls of a cliff. The glut of major holidays and depleted budgets puts hiring on hold for many industries.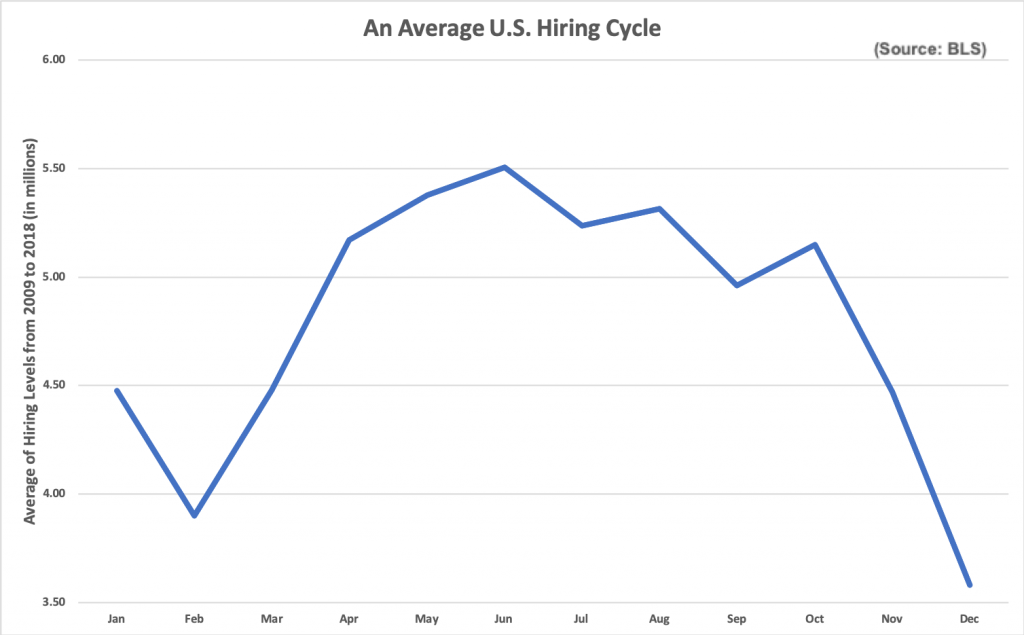 The chart on the left tells the basic story of hiring during the year, but remember that not every industry falls neatly into this pattern.
Hiring in Retail, Warehousing, Transportation and Customer Service, for example, surges during the end-of-the-year holiday season.
Likewise, because January to April is peak business season for Tax and Accounting professionals, hiring in these industries tends to happen outside these busy months.
Regardless of the season, you should never be doing nothing if you're a job seeker. Slow times are ideal times to be researching new options, developing new skills and, most importantly, networking.
All of these tasks take time and are incredibly important in positioning you to act quickly when the right opportunity presents itself.
Create Your Own Hiring Advantages
If you are trying to figure out the best time to start a career change, familiarizing yourself with cycles and trends that influence hiring and recruitment is a useful place to start. But careers begin and end regardless of whatever economic trends, seasonal cycles, and industry changes are doing. So, when you're trying to decide the best time to start your career change, the answer is NOW.
The most important influences on your recruitment by a future employer are the ones that you create for yourself.
That means that you should keep abreast of what is going on at your target companies, watch for news announcements that may identify an optimal time for you to make your move. Some hiring managers budget for positions early, so plan ahead and be prepared to send a resume at anytime.
The best time to get a new job is always whenever the right job comes along. The timing of that might be unique – completely outside typical hiring cycles. It could be NOW.
So, continue to network regularly, build relationships, develop new skills for yourself, and prepare to move quickly when the right opportunity comes along.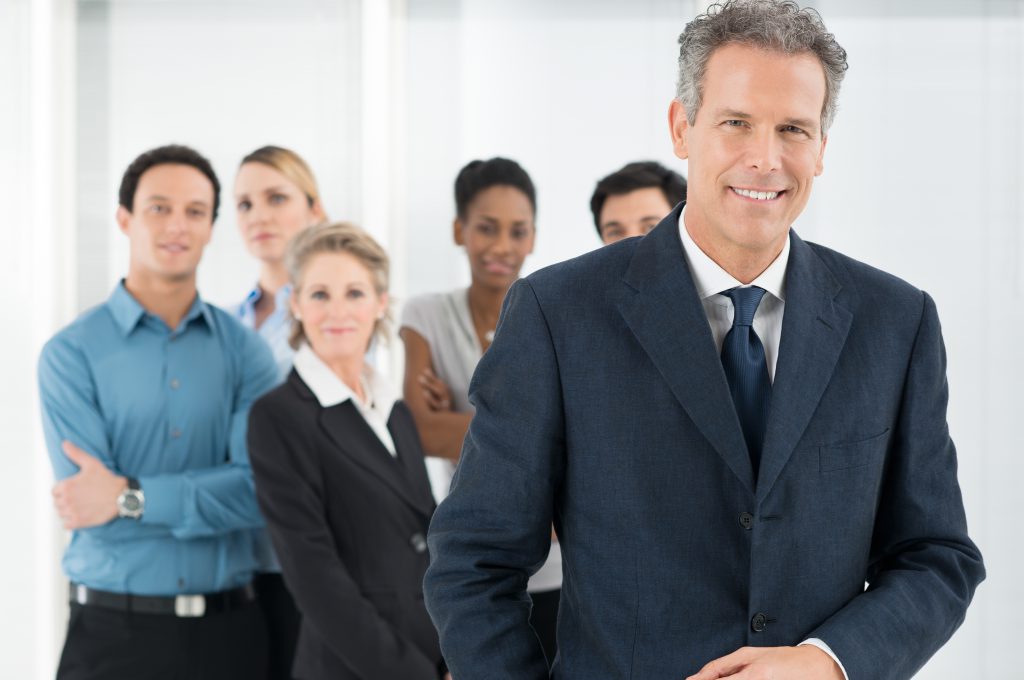 Related articles:
Overcoming Barriers to Your Success
by Julie Norwell
Most people focus on their career in a reactionary instead of a strategic way. That means that if things go south, it is hard to understand what went wrong. Let's take a look of possible barriers to your success.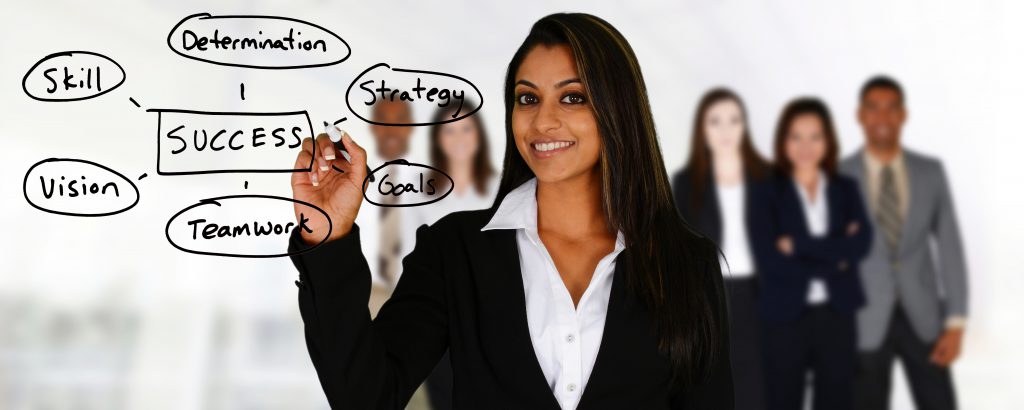 If you've adapted to the status quo, switching gears is hard. You may face barriers to change that sometimes feel insurmountable. Some of these barriers are very real, while others might be self-imposed.
Either way, overcoming barriers to your success often involves a level of self-reflection during which you analyze your career and, more broadly, your life in order to assess your innermost goals and your value proposition – that is, everything that you can offer an employer. Only after you have taken stock of yourself and your dreams can you make informed decisions about how best to manage your career effectively and achieve your goals.
Common Barriers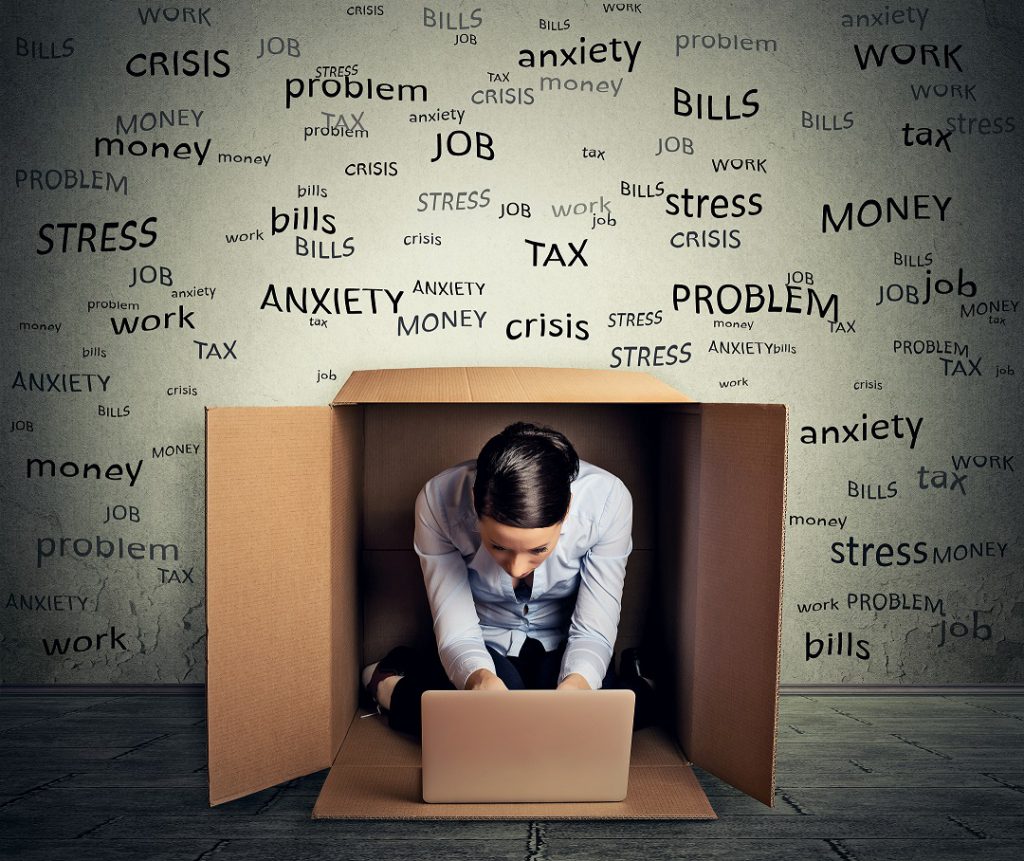 What is standing in your way? If you feel stymied in your efforts to advance your career, answering that question is the first step towards overcoming whatever barriers you face.
Maybe you're worried about money. Or you don't relish the idea of starting a new career at the bottom rung of the ladder. Maybe you struggle to find time in your day to job hunt.
Many people are paralyzed by fear – fear of losing their job; fear of speaking up at work; fear of getting passed over for a job because of age, gender or race. Or perhaps you have "impostor syndrome," the fear that you aren't qualified to do the job your hired to do.
Perhaps your problem is simply that you know that you are unhappy in your current job, but you just aren't sure what else to do. Or maybe you know what you want to do, but you have no idea how to pursue it.
Some people worry about lacking experience. By the way, if this is you, you're not alone. In today's economy this should actually be everybody's concern because the rapid change of digital technology is disrupting business processes in so many industries.
A 2016 report by the World Economic Forum forecast that within five years over one-third of skills that are considered important in the workforce will have changed.
Only after you identify what is standing in your way to a more fulfilling career can you focus on overcoming it. But be sure to give the question serious reflection. Arriving at an honest answer here is crucial, and it isn't always easy.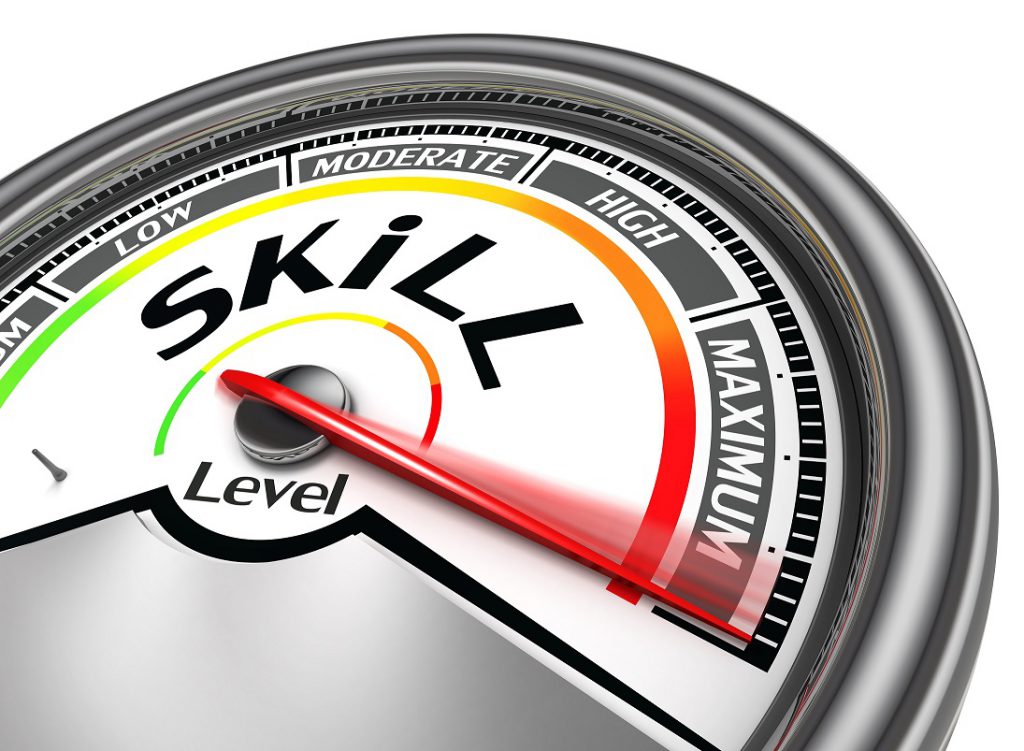 Get Clarity
You may need to dig deep to assess the real barriers between you and your goals. It may even be worth engaging the professional services of a career coach, such as those at The Barrett Group. Career coaches are a great resource for someone in a rut because they intentionally push clients out of their comfort zone and encourage them to consider perspectives and options they may not have thought of.
The methodology starts by investigating all aspects of what's right and wrong in your life, including financial independence, business success, family and relationships, and health and fitness. Ask yourself challenging questions such as:
What are you most proud of?
Success – what does it look like? or
What is the worst thing that could happen if you don't achieve your goal?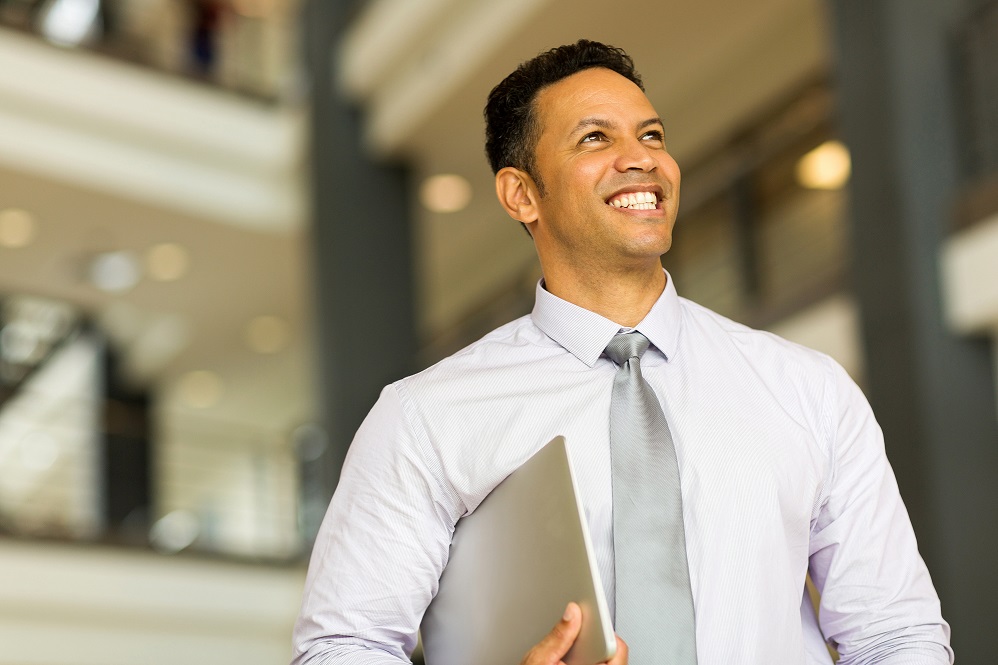 Such questions help differentiate between societal ideals of success (e.g. money or status) and personal successes (e.g. work-life balance and a happy family).
Use the "Five Whys" technique to drill down to the root cause of a problem. In this approach, you identify your problem (e.g. I'm unhappy at work) and ask yourself "why." Repeat the question five times in response to each answer.
Typically, you will uncover alterable behavior on your part that could resolve the problem. When you ferret out self-imposed barriers in the path of your career advancement, you can think through how to dismantle them.
Commit to the Process
The clarity process is the hard part. Once that is done, you just need to come up with a game plan for advancing your goals and commit to it. First, consider how you can lessen the barriers to your success that you identified.
Lack of experience? Up your game through online courses, reading books, or volunteering to work alongside someone who can coach you. Of course, if you're an older worker, don't underestimate the value of your soft skills.
Not enough time? Completely understandable! Prioritizing a career change is very hard, especially given that it doesn't provide immediate gratification. Still, the benefits of scheduling even a few hours per week into your calendar to promote your career will build up over time.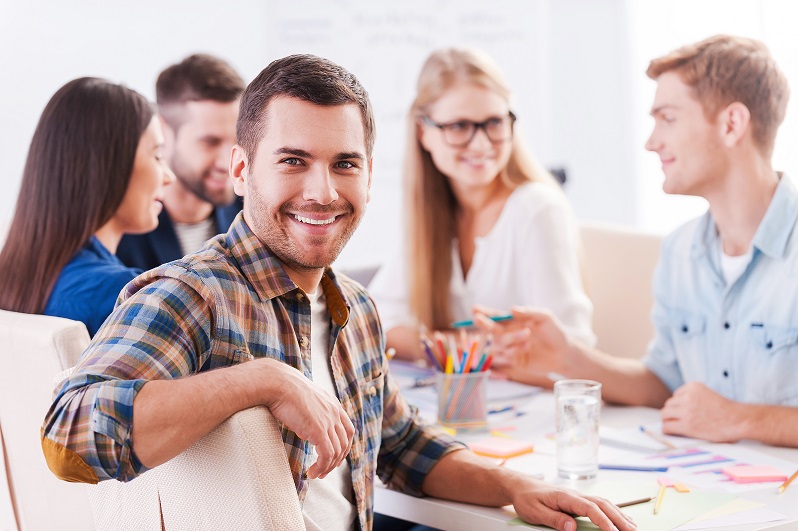 Unsure how to pursue your goal? Start by building and nurturing your network of contacts. Reach out to them and have a conversation or solicit advice. You'll be amazed how informative and helpful people can be.
How to Stay Motivated
Change is stressful and the frustrations of a job search can wear down the best of us. Getting organized and structuring a routine in your job search will help. Set S.M.A.R.T goals – goals that are specific, measurable, achievable, relevant, and time-bound.
For example, schedule 10 hours per week towards enhancing your career opportunities, target three resumes per week to send out, or plan to meet 10 people for coffee per month. Revise the numbers as necessary, but stick to it!
There are several other steps you can also take to stay motivated:
Focus on what you can control and not on the things you can't control.
Celebrate small victories whenever you can.
Make a list of all your accomplishments, which has the dual benefit of making you feel good about yourself and providing you with a handy reference of your career highlights to use for quick reference. It may also spark ideas about how to link different career goals!
Take mental breaks – looking for a new job is hard!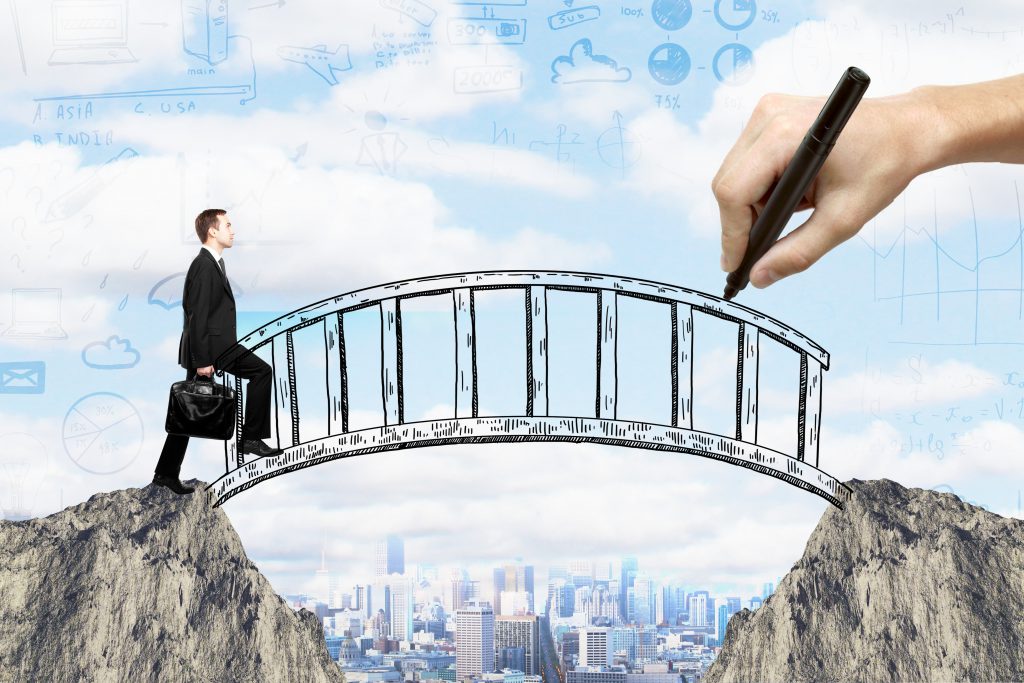 Don't forget to keep things in perspective. If you ask people how they came to be doing what they are doing, they often answer that they fell into it due to chance circumstances. That may be frustrating to hear, but it should actually encourage you.
"Chance circumstances" is a testimony to networking. If you cultivate and grow your network, you will be surprised how opportunities will crop up.
Changing careers isn't easy, but it's easier than staying in a job you don't want. It's also easier when you have a strategy to overcoming the barriers to your success.
Related articles:
Hone Your Networking Skills…and Slip in the Backdoor to Land Your Next Job
by Julie Norwell
Did you know that 85% of all jobs are landed through networking?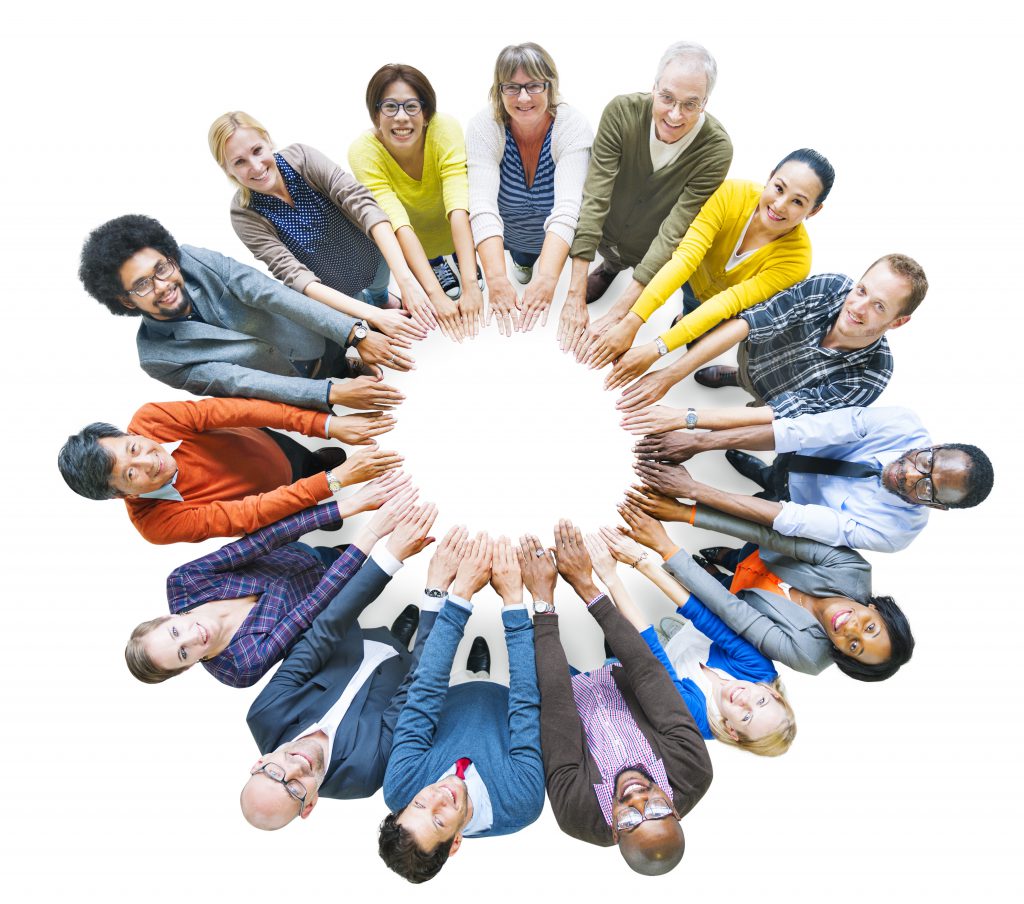 If you know nothing else about networking, that statistic should focus your mind – and your approach to job seeking. Short of being born into royalty, networking is THE best way to land a job, bar none. And, therefore, it should comprise the lion's share of any efforts you exert to find a new job.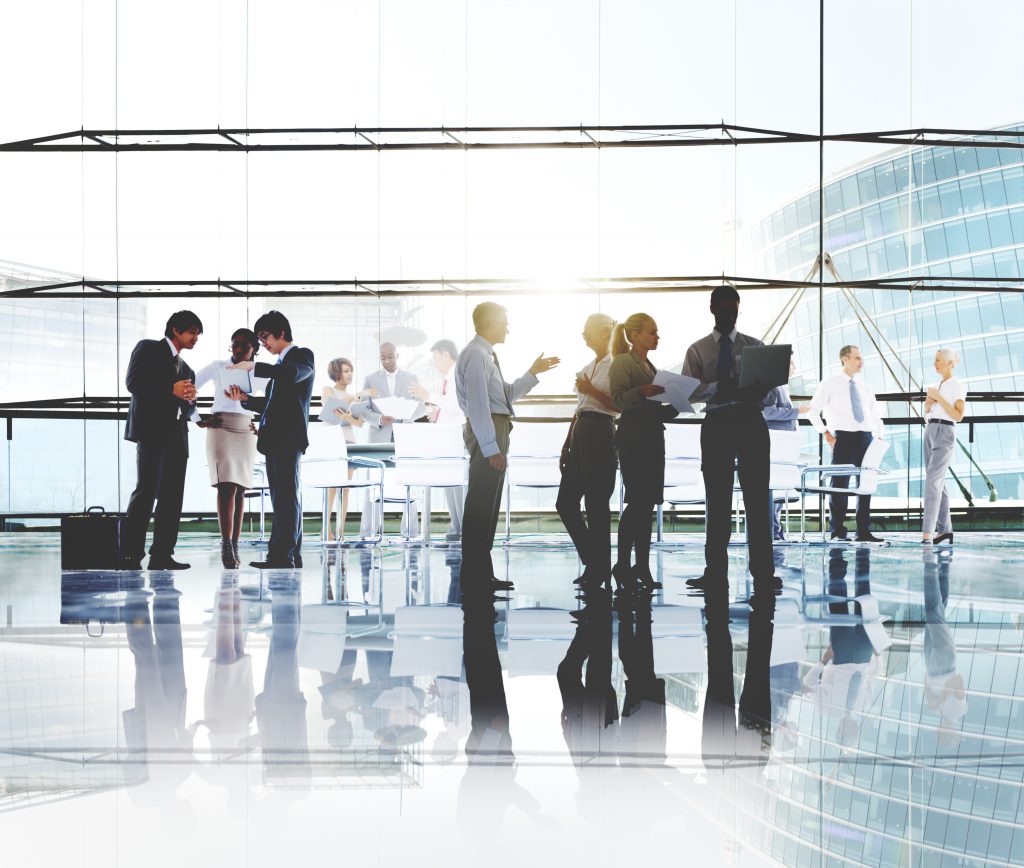 Networking has been touted for years as a valuable tool during a job hunt. In the digital workforce, it is indispensable.
According to a survey published on LinkedIn, networking is the biggest factor in finding a job for all types of people – whether they are actively job hunting, employed, or any combination of the two.
In fact, the survey indicates that the people who get jobs from networking most often are actually employed and NOT actively looking for a job. In many cases, they've been offered a job before it was published. That's some powerful networking!
Are you fully leveraging your network in your job hunt? If not, it's time to hone your skills so you, too, can slip through the backdoor of a company to land your next job.
Sow the Seeds Early, Reap the Benefits Later
It has been said that the best time to plant a tree is 20 years ago; the second best time is today. The same could be said of building a network of contacts.
A network is much more than the people whose business cards you collect. It's about building valuable relationships.
Relationships develop over time and must be nurtured and maintained. Naturally, a network includes your professional contacts, but it also includes everyone you've ever met in any capacity: former co-workers, clients, vendors, school friends, people in your running club, members of your church – your family, of course…the list goes on.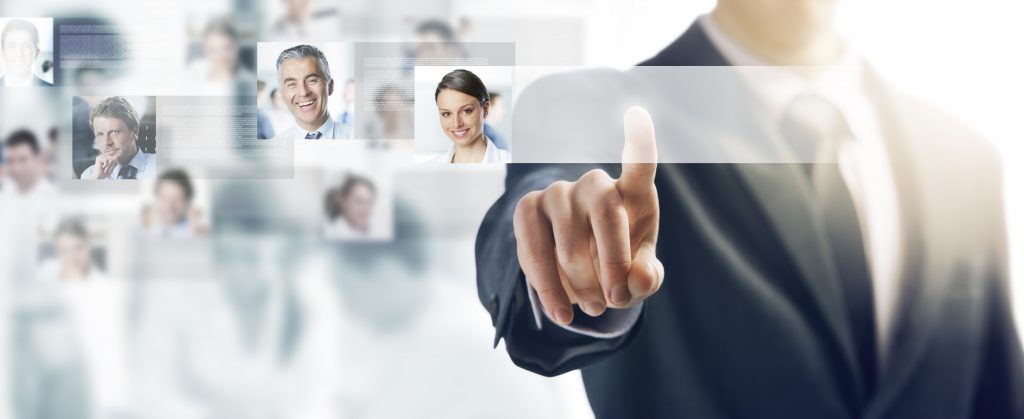 If you're anxious about getting started with networking, these are the people you should reconnect with first. Sure, your aunt is probably not the one who can help you get a job at Google. But her neighbor's daughter's boss might. You'll never know unless you reach out to connect with her.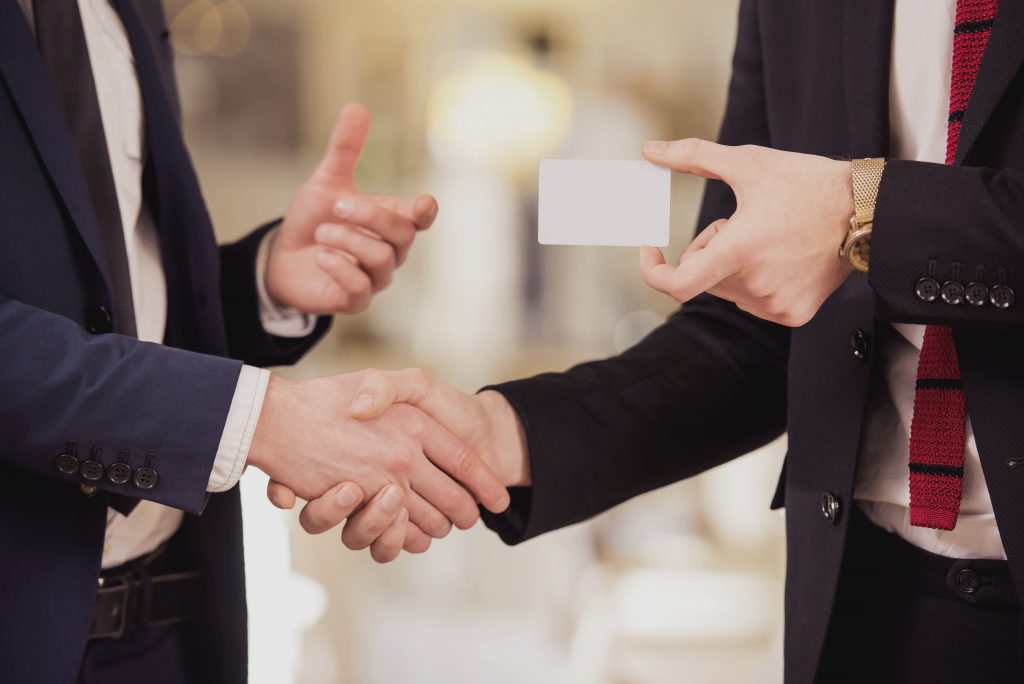 When you reach out for the first time, find out what people are up to. Typically, you will catch up a bit and talk about family, work and aspirations for life. When you enter into those conversations, focus on giving to the relationship, not taking.
At some point in the future, your contact may talk to someone about something that reminds them of the conversation with you and they'll reach back out to you. It may take a short time or a long time – but the opportunity will grow only if you've planted the seed.
Continue to build these connections and expand your circle. Surprisingly often, they lead somewhere.
Get LinkedIn
While a business lunch is still a perfectly acceptable way to network, the best way to build and maintain the informal relationships that are most useful in job hunting is through social media. Facebook, Instagram and Twitter are popular options with younger folks. For more seasoned professionals, however, the most important one is LinkedIn, where 56% of workers go to job search.
Unlike other social network websites, LinkedIn is uniquely designed for professional networking. You can summarize your career and highlight certain skills and expertise. You make connections by inviting people to join your network.
This enables you to see their connections and even the connections of those connections. Through this visual web of professional connections, you can develop new ones at the companies or industries that interest you.
Members in your network can also endorse you for skills, which increases your professional value in the eyes of other members of your network. Your goal should be to get endorsements from 99+ people in your network.
How? The easiest way is to endorse people in your network yourself. People will often return the favor. What's more, the activity might also lead to a phone call in which you verbally reconnect, catch up and possibly learn about upcoming opportunities.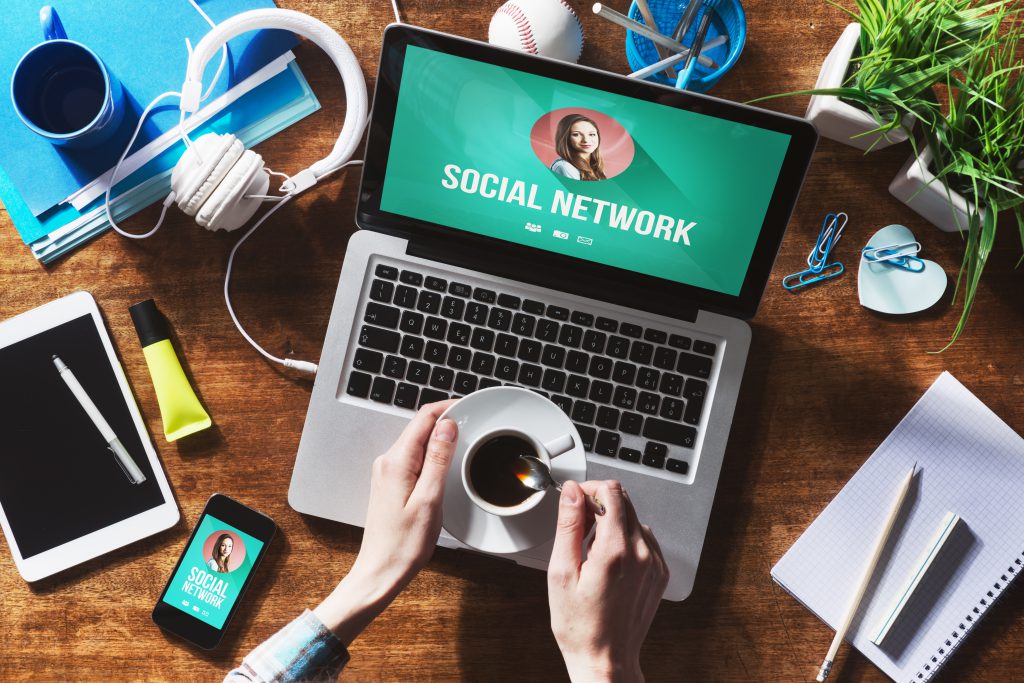 Three Types of Networks
As you build your professional network, you should remember that networking is not just for job-seekers. Everyone should always be networking because there are so many other tangential benefits. Networking is a great way to build up references, meet potential new clients and vendors, and learn the perspective of people outside your industry.
According to professional organization, Association of Talent Development, there are three main types of professional networks: operational, personal, and strategic.
Operational – this is the group that you engage with in a professional sense and upon whom your success hinges. These are the people around you that you need to do your day-to-day work – your immediate colleagues.
Personal – this group includes those individuals that you trust and to whom you can turn for advice or just to discuss career options, even in a social setting, like coaches, mentors or people you might ask to be a reference.
Strategic – this network may overlap the other two. These are peers, industry leaders or other contacts with whom you can share ideas, discuss future initiatives and how to realize your goals. Building and maintaining this network takes time and attention away from your routine, so it is typically the most neglected of the three networks. But it is, arguably, the most crucial one to build.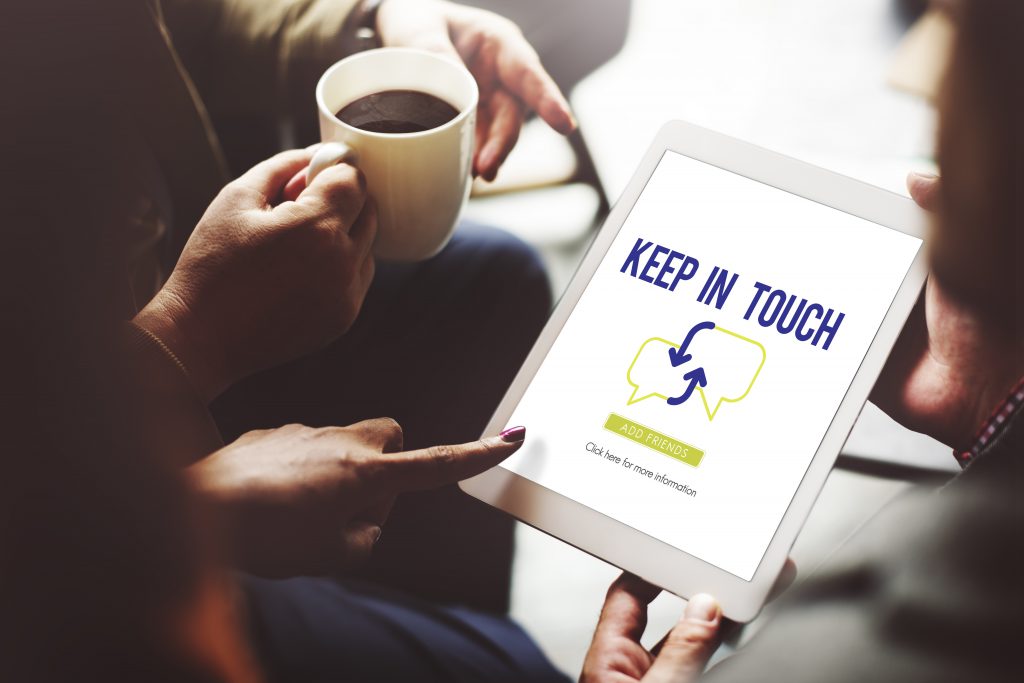 Whenever possible, you should always try to be on the giving end of a relationship with anyone in your network; it builds good will and you never know when you might need to exercise some of that social capital for your own benefit.
Success in Any Industry Starts with Networking
No matter what industry you are in, it is smart to develop a strong network, especially one that spans many other industries, because you just never know where an opportunity might arise.
Dan Resendes, Chief Consulting Officer of the Barrett Group, recounts the story of a client who was an executive at Pepsico for 22 years. He was looking for something new, but was getting no traction because of ageism.
The client used LinkedIn Analytics and was soon referred by someone in his network to two scientists who were trying to produce an artificial sweetener. He went to work for them, and in his second year made over a million dollars. He never used a recruiter or even a resume. It was all word of mouth.
"This happens all the time," said Resendes. "Of our clients, 75% land a job through their social networks."
When you leverage your networking skills, you learn about potential opportunities before they even become available. With luck, that creates an opportunity – and then you slip in the backdoor.
The Legal Industry Is Changing; Your Legal Career Can, Too
by Julie Norwell
Being a lawyer with a legal career can be a life of extremes. After all, what other profession simultaneously ranks on lists of the most respected professions and the most hated professions?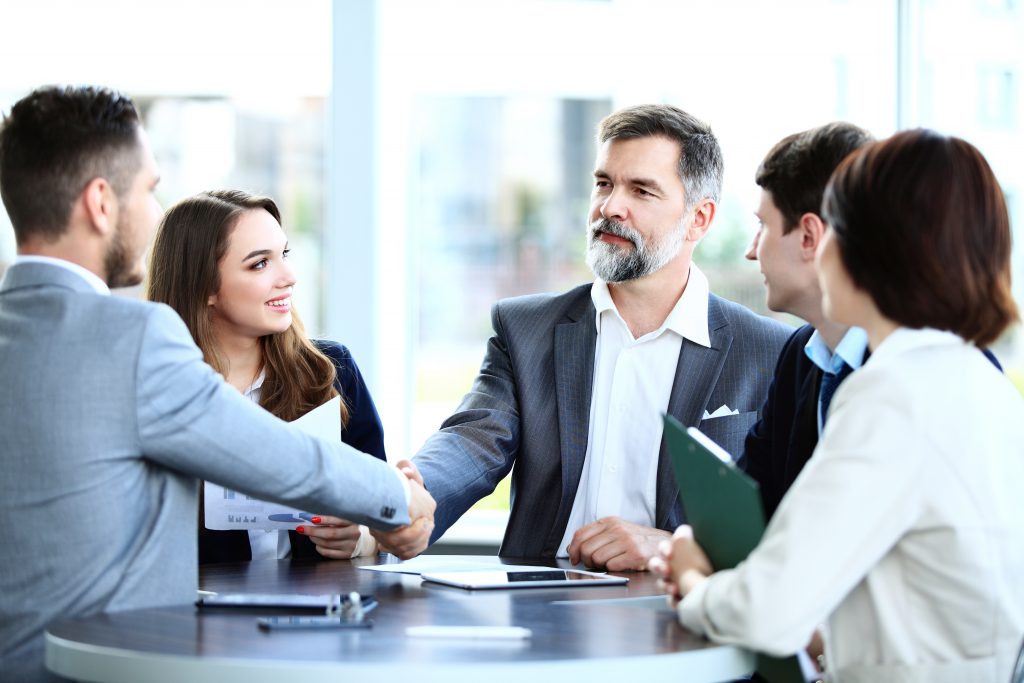 Lawyers often spend years of their life and heaps of money earning a law degree only to find themselves overworked, highly stressed, and underpaid legal career. Or even, in the case of solo practitioners, not paid at all. Consequently, they then suffer the indignity of being the butt of numerous jokes in popular culture.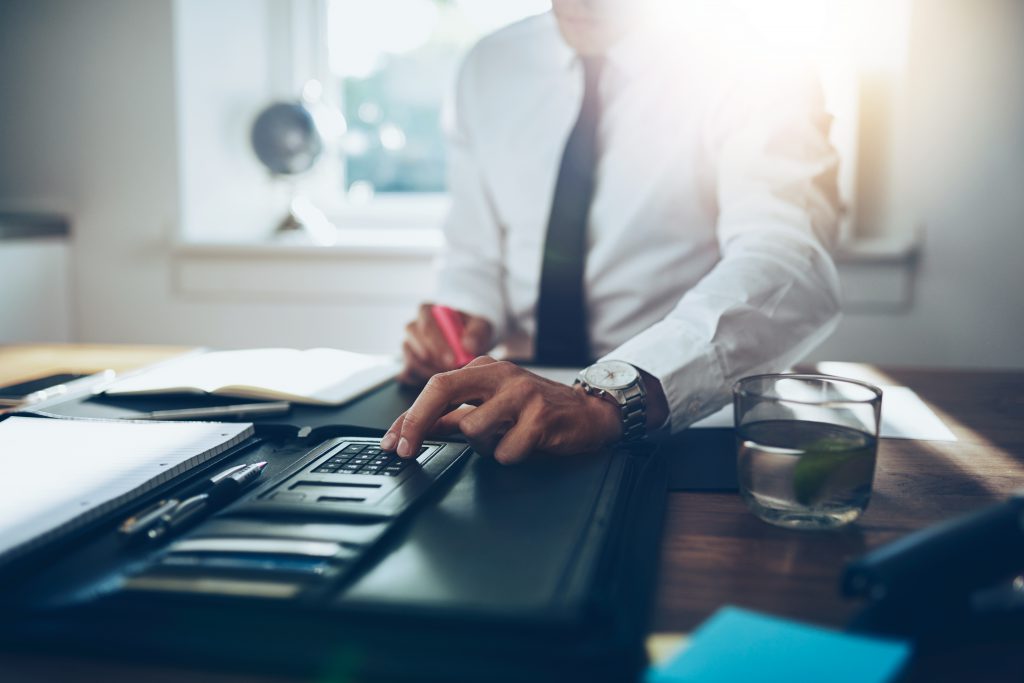 No surprise that attorneys, who work in a profession that inherently deals with confrontation, in a culture that values high billable hours over quality of life, will bear a mental toll.
"Billable hours are killers. As an attorney, you lack control of your own life. You're on a wheel that is consuming you," said Donna Mase, Senior Career Consultant at The Barrett Group.
An especially insidious stressor for many lawyers is the frustration of having no idea how to escape career pressures. They can't change positions because who will take them on unless they come with their own book of business? They can't leave law because they don't know how to transfer their skills
No wonder that a 1990 Johns Hopkins University study showed lawyers to be 3.6 times more likely to be depressed as people in other occupations. In addition, a similar 2016 study found not only that 28% of lawyers suffer from depression, but also that 19% of them have symptoms of anxiety and 21% are problem drinkers.

Lawyers, take heart! There is a way forward. Because you have more transferable skills than you realize. And changes in the legal profession over the past 10 years may well present you with opportunities you never considered.
Evolving Legal Industry
The legal industry is a different world compared to just ten years ago. New legal technologies, for one, have dramatically changed the way of legal service delivery. eDiscovery automation software has slashed the time it takes lawyers to sift through documents for relevant evidence. Digital business management platforms allow lawyers to automate many processes of case management. And new companies like LegalZoom offer customers standardized, professionally vetted, legal documents at a cost-effective rate for simple contracts.
In addition to technological efficiencies, cost-conscious clients and the pressures of globalization and business have drawn law work from many firms towards corporate legal departments and non-law firms. The result has been the downsizing or merging of traditional law firms.
Paula Nordhoff, Executive Career Coach and Program Manager at The Barrett Group, says that many attorneys view a move to an in-house corporate law position as an attractive solution. "There is better work-life balance, good benefits and income, and the opportunity to do interesting work that has a longitudinal impact on the company," she says.
Others favor a position at a modern mid-size law firm. The resistance of traditional law firms to industry changes has prompted many to pop up. Leaving the law industry for a non-law company where legal expertise is valued is another valuable option.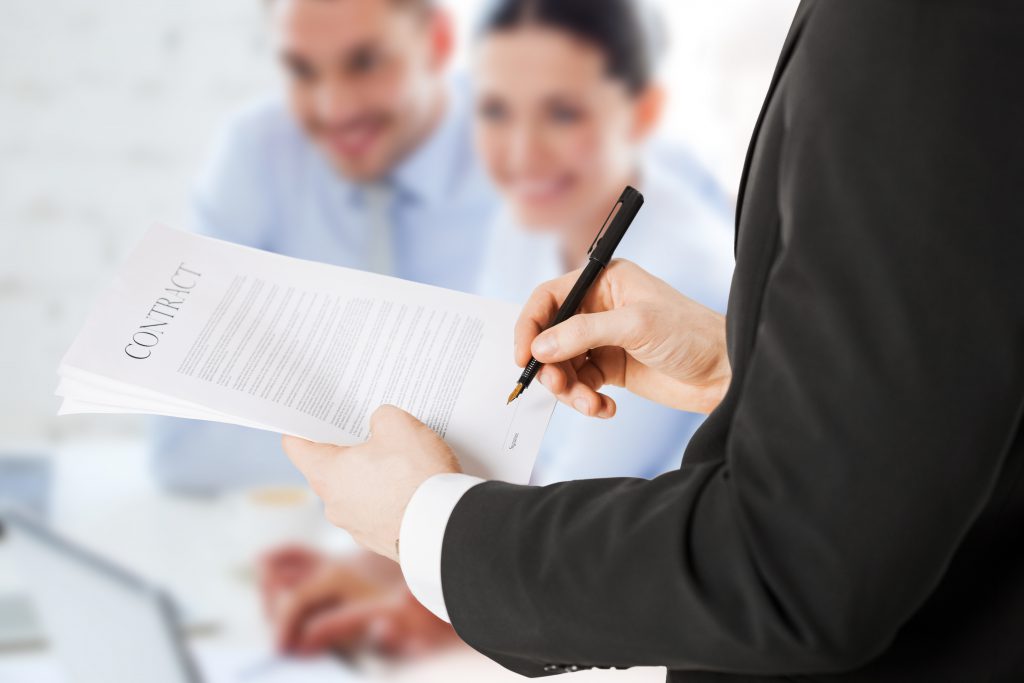 Legal Service Delivery
Legal delivery is no longer just about lawyers and the practice of law – it involves a host of non-lawyers who work in business and technology, conjointly, with legal professionals in a newly developing field. "The practice of law has morphed into the delivery of legal services," writes legal business consultant, Mark Cohen. Cohen sees this evolution as akin to the way the practice of medicine morphed into the field of healthcare. "Legal expertise is now but one leg supporting legal delivery's three-legged stool that also includes technology and business," he writes.
Opportunities will grow as the legal services industry continues to grow. On that front, the prospects look good. Between 2013 and 2018, revenues rose from $257 billion to $288 billion, and the number of people employed in legal occupations is expected to rise from 1.1 million in 2017 to 1.38 million in 2022.
Leveraging Legal Skills
The job market has changed quite a bit, and good attorneys will find that they have many skills that can benefit them as they consider a career change. Some skills are inherent to the profession, such as being organized, logical, and a good communicator.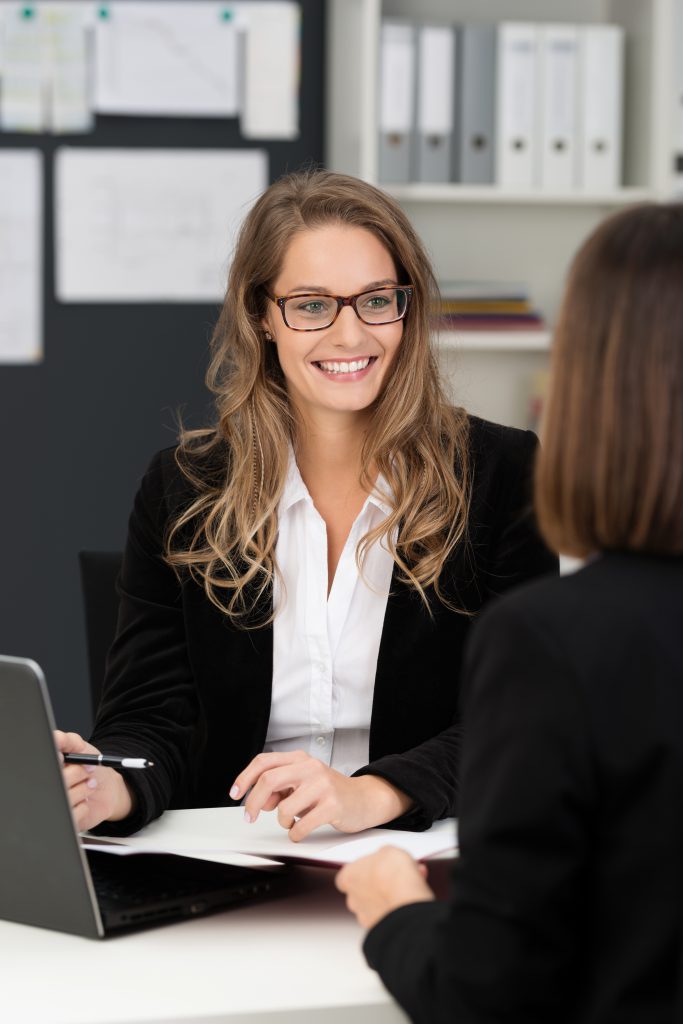 Attorneys naturally have good people skills, which is very transferable, says Alay Yajnik, Founder of Lawyer Business Advantage.
"They have to work well with clients, opposing counsel, and judges. They are also good at looking at large amounts of data and building a coherent argument." Add in negotiating, public speaking, and a facility for giving presentations – these are skills that translate well into many areas of business.
Many other transferable skills are developed throughout a career. Lawyers who focus on certain industries, for example, become de facto specialists in those industries. "Solo practitioners representing small businesses don't realize they have learned a lot and contributed to those businesses," says Donna Mase. "They could easily go in and take on roles that would be enjoyable to them, beneficial to the company, and play upon skills they have."
How to Parlay Your Skills into Opportunity
Many lawyers seeking a job or legal career change struggle to figure out how to parlay their skills into a new opportunity. They exhaust the formal side of the job market speaking to recruiters who tell them they must have X years of experience and Y degrees if they want a new job, and they come to the wrong conclusion that "those are the rules." They are stuck with their lot.
To the contrary, lawyers have more opportunities than they realize. In addition to many transferable skills, they usually have rich, untapped social capital.
"They can't comprehend that 75% of people in the job market are hired by contacts outside it," says Dan Resendes, Chief Consulting Officer at The Barrett Group.
"I've seen some truly amazing things happen – not because of who the lawyer knows, but because of who the people they know know. One client thought he had no experience with the nonprofit world, but 75 people in his LinkedIn profile were directly connected to nonprofits. He leveraged his social capital to land a job there. Your social connections are the most important asset!"
Your Social Capital
Even before leveraging your social capital, however, you should thoughtfully consider what you want and what you can offer. This is your value proposition. Why do you want a legal career change? What are your core drivers and values?
People for whom this isn't clear might consider hiring a career coach who can guide them through a self-discovery process. Once you know what your ideal work environment is and what your strengths and weaknesses are, you will be ready to search for your ideal job.
Whatever you do, do NOT send 300 resumes into cyberspace. This is akin to throwing stuff against the wall to see what sticks. You will not get a job this way. Start by picking up the phone and being social. If you're willing to put in the work and think outside the box, these baby steps will get you to the summit of Mount Everest.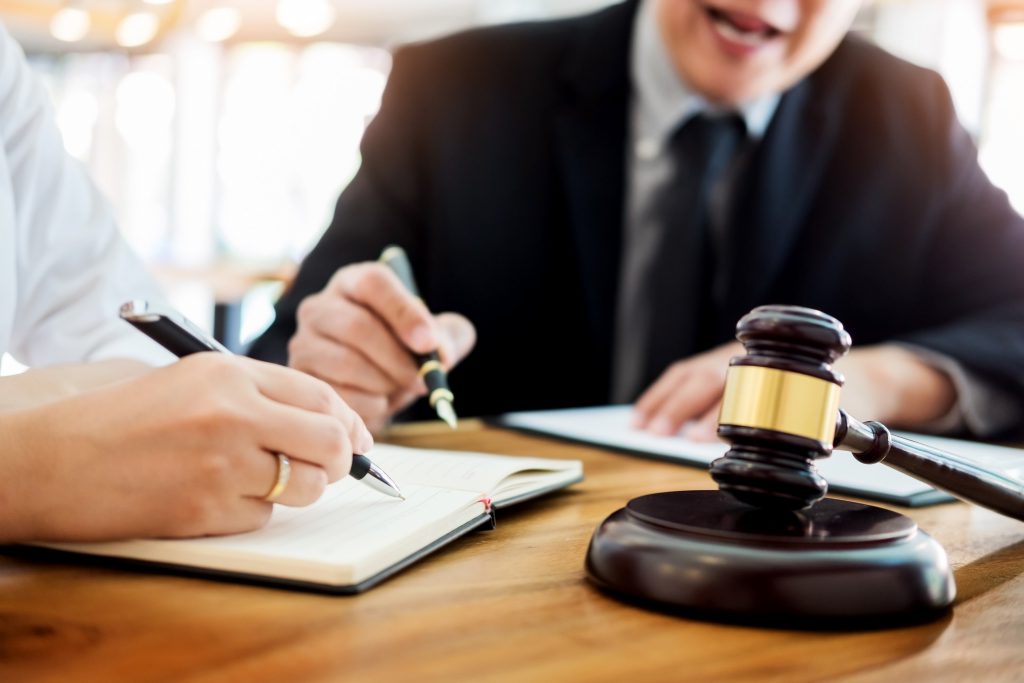 Attorneys: Increase Income and Take More Vacation
Life is not easy for the owners of small law firms. They have to wear many hats: be an attorney, bring in the business, manage employees, and run the firm. In this video, law firm growth expert Alay Yajnik talks about his passion for helping attorneys increase their income and take more vacation.
Related articles:
The Five Options for Unhappy Lawyers
Legal Executives Changing Careers
Career Management Tips for Legal Executives
The Five Options for Unhappy Lawyers
by Alay Yajnik, Executive Career Coach at The Barrett Group and Law Firm Growth Expert & Founder, Lawyer Business Advantage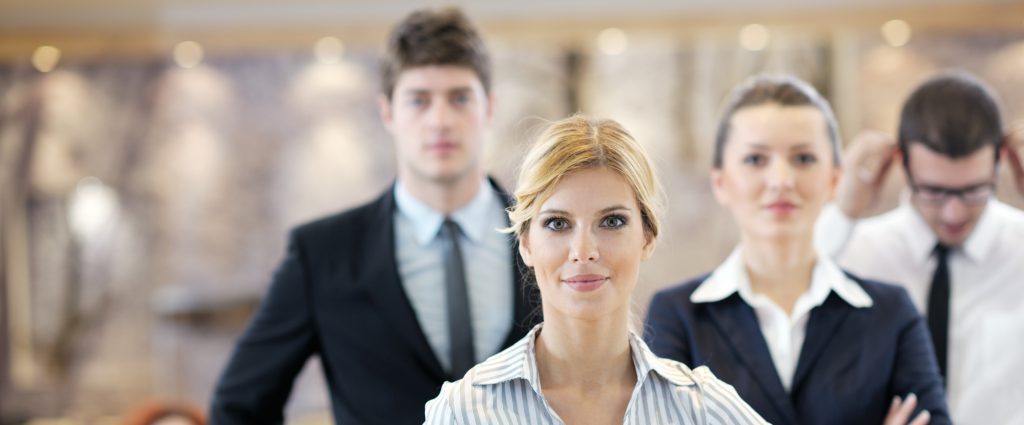 Life is short
Lawyers understand this better than most. Attorneys have higher rates of depression, substance abuse, and health issues than other professions. At some point, unhappy lawyers consider making a change. There are two primary reasons why lawyers can be unhappy: the nature of the profession, and the culture of law firms.
The Unhappy Culture of Law Firms
Traditionally, law firms were filled with dysfunction. Some firms were misogynistic, creating extreme stress for women. Some firms created a culture of long work hours and ground their employees down. And other firms had a focus on money and materialism. Many firms had a "cut throat" culture, pitting colleague against colleague.
Unfortunately, some law firms still have similar dysfunction today. Attorneys often find themselves having to choose between financial prosperity, career success, their health, and their family. This is particularly true for women who are attorneys.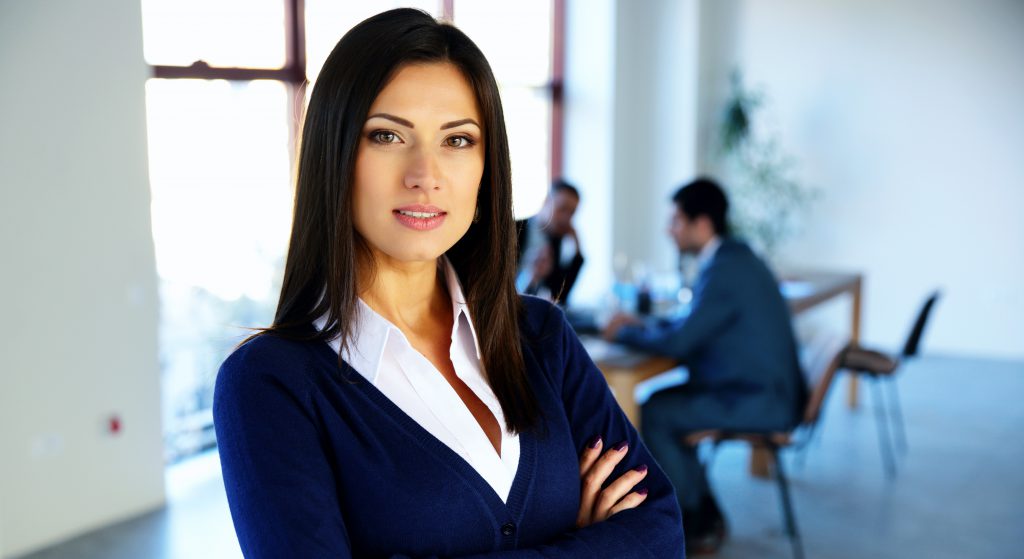 The Unhappy Practice of Law
The practice of law deals inherently with severe problems. In some practice areas, these problems are simply severe (such as estate planning). In most practice areas, the problems are severe AND filled with conflict and confrontation. Attorneys work long hours steeped in these environments of problems and conflict. Oftentimes, these environments lead to unhealthy levels of stress and unhappiness, causing anxiety and depression in some cases.
If you've read this far, you've probably considered changing something about your situation. But change is tricky. And, as you probably advise your clients, it's best to speak to an expert before making a big decision. The Barrett Group has guided hundreds of attorneys to get clarity on which of the five options is best for them:
Fix their firm
Change law firms / jobs
Change their practice area
Stop practicing law and do something else
Do nothing
If you are an unhappy attorney, you owe it to yourself to contact us. We'll discuss your situation with you, so you can get clarity on your next step.

Attorneys: Increase Income and Take More Vacation
by Alay Yajnik, Executive Career Coach at The Barrett Group and Law Firm Growth Expert & Founder, Lawyer Business Advantage
Run Your Law Firm Like A Business
Life is not easy for the owners of small law firms. They have to wear many hats: being attorneys, bringing in the business, managing employees, and running the firm. In this video, law firm growth expert Alay Yajnik talks about his passion for helping attorneys increase their income and take more vacation.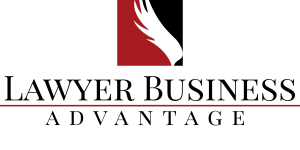 About Alay
Alay Yajnik is passionate about making a difference in the lives of his clients. Training and coaching has been integral to Alay's success in building businesses and developing elite teams. He led a $100+ million global business and built a $5+ million business from the ground up. Whether his clients are large businesses or small ones, Alay combines his wealth of experience with customized training and coaching, enabling his clients to grow as leaders, build their business, and forge elite teams.
Alay holds an M.B.A. from Santa Clara University, and a B.S. in Engineering from U.C. San Diego. Most importantly, Alay has over 17 years of business experience, and his track record of revenue, profitability, and client loyalty includes Fortune 500 firms as well as start-ups. He is certified by FocalPoint International as a Business Coach, and received FocalPoint's Kaizen Award in 2015.
Related articles:
The Five Options for Unhappy Lawyers
The Legal Industry Is Changing; Your Legal Career Can, Too
Legal Executives Changing Careers
Legal Executives Changing Careers
What Legal Executives Need To Know About Formal And Informal Hiring Conventions
by Dan Resendes, Chief Consulting Officer at The Barrett Group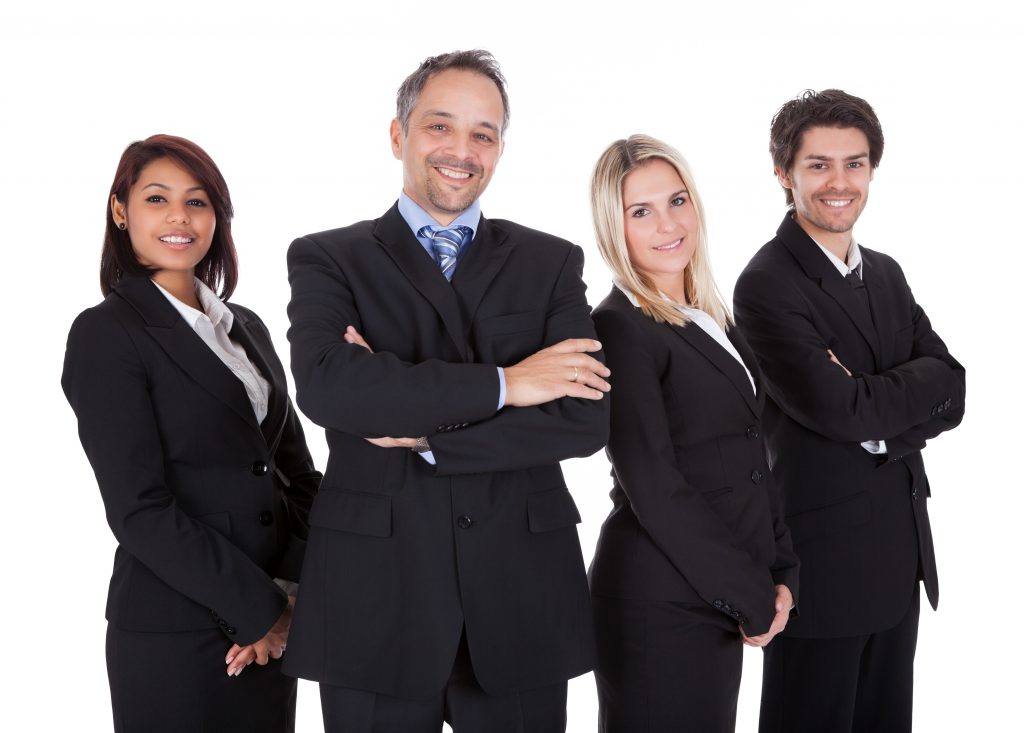 Legal executives are often perplexed when looking to change careers. "How do I determine and then successfully navigate a change in industries and/or job functions?"
In order to be happy in your next job, it is important to gain clarity regarding your life and what you need to change to move forward. Speaking with a reputable career coach to map your current and targeted situation is highly recommended.
Gaining clarity related to your financial situation, business success, family and relationships as well as health and fitness are the primary elements necessary to achieve happiness. Therefore, once you have identified and determined your success parameters you will be ready to target the job market.
Formal and Informal Hiring Conventions
How you approach the job market will impact the success and time necessary to achieve your goals. There are two main hiring conventions:
Formal: Dealing with people who are strangers, utilizing cover letters, resumes, and jumping through formal interview and offer negotiation situations.
Informal: Navigating hiring processes mentioned above by leveraging your social capital and reputation via advocacy, nominations and referrals.
There are four main types of people (listed below) with whom you could possibly interact with during your career change journey:
Formal
1. Don't expect 3rd Party Recruiters to help you, because they are paid tens of thousands of dollars to hire a perfect fit. They will however, place you in a job where you will be doing the exact same thing you are currently doing, or have done in the recent past. (Dealing with generating billable hours and endless litigation work!)
2. Human Resources Application Screeners have a similar mindset. Their task is typically to provide their boss with the resumes of 3-6 highly qualified professionals who match the list of must-have qualifications, and those who have had the exact same responsibilities, accountabilities and experience.

Informal – "The Good Old Boys and Girls Club"
If you truly want to make a career change, you need to think about your value in the mind of the person who will hire you. NOT the people who are being paid to screen you out.
This means that you need to focus on how you can communicate your value proposition directly to your next boss. If you are thinking of chasing job postings or trying to convince people in-between you and the boss to consider you as a qualified candidate, please rethink that strategy.
3. Your prospects are a whole lot broader with someone you know personally than in the eyes of a total stranger.
4. With someone you know through an advocate, referral partner or an individual who is willing to nominate you for an opportunity, you still have quite a broad range of possibilities as long as that person is not a 3rd party recruiter or HR screener.
People You Know
The people you know, those who hold you in high regard, are typically clients, employees, former employees and business partners. They are also 3rd party legal processionals, vendors, suppliers, consultants, website and IT professionals and individuals in the local community. Also government and administrative officials, related to legal and judicial work, non-profit organizations and individuals with whom you have collaborated with in both the paid and pro bono space.

Think about individuals who truly respect you beyond your professional life. This means neighbors, people with whom you do business outside of work. People with whom you interact with while enjoying life with your family, friends, politicians, faith-based professionals and others. Lastly, don't leave out your actual family and friends.
The people who make up your social capital include individuals with whom you have spent the last year, 5, 10, 15, 20 or more years of your life.
Now open the lens further, by not prejudging these individuals by where they live and what they do for a living. What they do for a living And where they live will account to approximately 10-15% of the possibilities. The far greater alignment, 85-90%, is related the people your referral partner knows.
It is a simple matter of researching and then reverse-engineering your social capital by either specific individual (or the whole group) and then targeting a geography. You can then easily identify the exact industries, organizations and companies in which you have political clout.
Think of the possibilities:
The medical malpractice attorney, with private practice experience, lands an In-house Counsel role in a manufacturing company because of an introduction from an advocate.
A personal injury attorney, lands a job as the Executive Director of a non-profit organization due to a referral from a former client.
A Partner of a law firm who went into business as CEO of the business, with the friend of a college buddy, after spending a short period of time nurturing her social capital.
An Attorney, previously tasked with endless litigation and billable hours production, successfully gained the work/life balance so desperately needed by being hired to lead and manage litigation and risk management personnel at a local business.
Speaking with people you know, versus pouring over thousands of job postings. No more calling 3rd party recruiters who fail to understand your transferable skills.
It does not get any better than that!
Career Management Tips for Legal Executives
by Dan Resendes, Chief Consulting Officer at The Barrett Group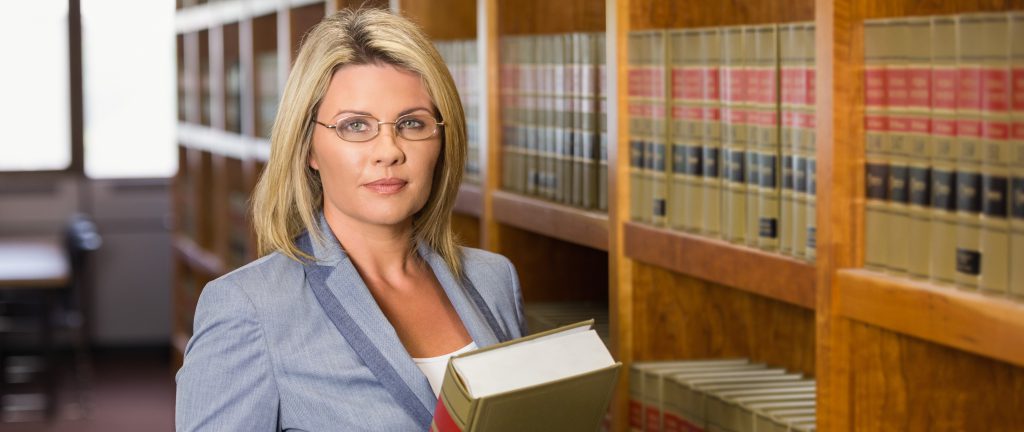 When considering changing careers, keep the following tips from The Barrett Group Legal's career management professionals in mind to prevent some of the most common mistakes legal professionals make:
If you want to get out of litigation, do not focus on litigation as your main competency, nor billable hours and case work in your value proposition. Instead, highlight your marketing or business development skill sets; how you run operations of your own law firm; your community outreach; all of the charities and relationships you built with municipalities and government representatives.
When transitioning from a private practice or law firm employer to a corporate in-house or legal services employment, include your competencies in collaboration, leadership, interdepartmental and cross functional communication; as well as best practices and protocol authoring/compliance; customer, community and vendor/3rd party acquisition, outreach, and relationship nurturing.
Focus on corporate or company challenges versus cases won and case law.
Highlight operational expertise, accounting and financial wellness, marketing and business development efforts, pro bono, community or charity work.
Include metrics and quantifiable results – employ workarounds in content authoring if concerned about confidentiality.
Get used to working with Word documents versus PDFs for your hiring process.